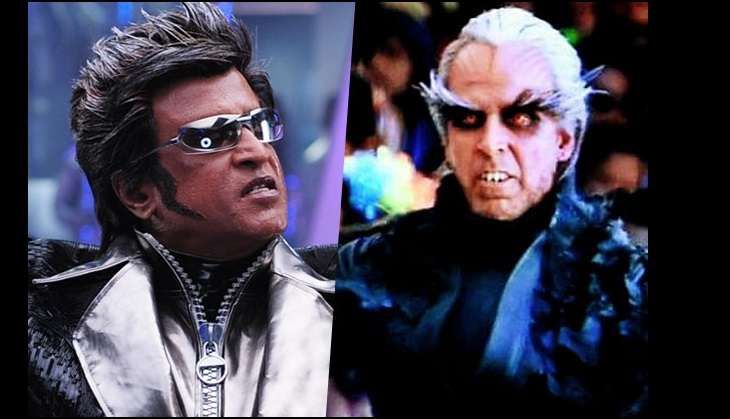 The most-awaited film of this decade, Enthiran 2, will showcase world class action and will "consolidate the position of Indian films", says the film's sound engineer and Oscar-winner, Resul Pookutty. The Shankar-directorial marks the first collaboration of two of India's biggest superstars, Rajinikanth and Akshay Kumar. The Bollywood Khiladi, who's making his Tamil debut with the film is the main antagonist in the film. The film stars Singh Is Bliing actress Amy Jackson as the female lead.
In an exclusive interview to a leading daily, Resul Pookutty had revealed that he was amazed at what he saw when he visited the film's set.
The Slumdog Millionaire sound engineer said:
"Technically, the action in Enthiran 2 is a high level of achievement. I went to the set and what I saw was amazing. I've gone through the narration and the previews. Next year most of my time will be invested in creating 2.0. I think a film like Enthiran 2 will consolidate our position from the international perspective of filmmaking."
Resul also stated that Indian film makers should make films like Enthiran 2 rather than allowing Hollywood films to dominate at the Indian Box Office.
"When Avatar came out, it collected nearly Rs 58 crore from the Indian market. Last year, Fast and Furious came and collected Rs 108 crore and when it came to Jungle Book, it was nearly Rs 200 crore. Hollywood biggies make huge money here without shooting in the country and if Indian filmmakers don't pull up their socks, the industry will be doomed.
Hollywood films are taking away the resources from this country without spending a single penny on making that film. It is high time that Indian filmmakers who want our film industry to survive, look at this aspect and change our filmmaking to a different level. People today are exposed to first-rate content. They are going to compare our product with what is coming out in the West. If we are not able to consolidate our domestic market, we will be doomed as an industry in the next 10 years".
Resul also showered huge praise on Shankar, Rajinikanth and Akshay Kumar for teaming up for a magnum-opus like Enthiran 2.
"We should appreciate Shankar, Rajinikanth Sir and Akshay as they have understood this aspect and have come together to make something unique. Looking at the product, people will definitely say 'Oh we can also make such films'."
Enthiran 2, produced by Subaskaran Allirajah, chairman and founder of Lyca Mobile/Productions, has been made at a budget of Rs 350 crore - making it the most expensive Indian film yet. AR Rahman has composed the music for the film which also stars Adil Hussain and Malayalam Drishyam fame, Kalabhavan Shajon.
Meanwhile, the first look of Enthiran 2 is slated to be revealed on 20 November.