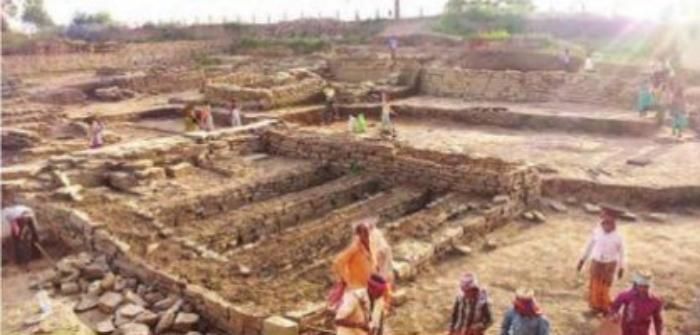 A north facing temple was found during the excavation work at 'Sita Bari' area of Ranjim. The temple is believed to have been built 2,500 years ago at the time of Mauryan empire.
The length of the temple is 9.65 meter and the breadth is 8.90 meter. There are three major shrines inside the temple complex of which the central shrine is the biggest in size.
The walls surrounding the temple on all sides are carved out of huge rocks and are 1.04 meter broad. There are 8 poles inside the central hall of the temple which is divided into four verandas.
Each veranda is 1.75 meter wide and the walls surrounding them are 1 meter wide.
The research shows that the temple was destroyed during flash floods which occurred in 12th century. Idols of goddesses Durga, Lakshmi and Saraswati were found placed inside the shrines.
A series of houses made up of carpet stone is also found in front of the temple area. Each house has 15 rooms of 8 feet length and 5 feet breadth.