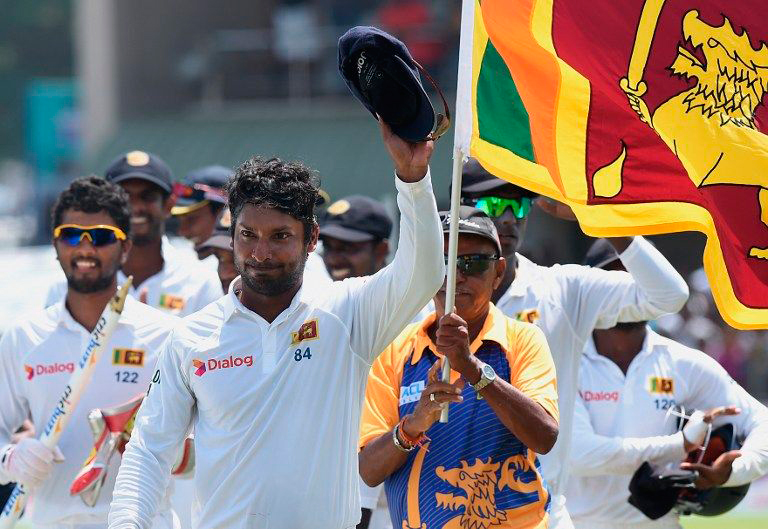 The trend
India capitulated to a 63-run loss to Sri Lanka in the first Test at Galle on 15 August
In 2014, England had shot out India for 148 on Independence Day
In 2011, 15 August fell between India\'s embarrassments in the third and fourth Tests in England
The reasons
When counterattacked, Indian players often tend to lose the plot
Away from home, even in familiar conditions, Indian batsmen have become prone to collapses
The BCCI\'s opposition to the Decision Review System has often come back to haunt India
A top head coach is a necessity for technical and strategic reasons, and India doesn\'t have one
Independence Day. What a feeling those two words evoke in us Indians. The Tricolour fluttering; patriotic music playing; a sense of being thankful for whatever freedoms we enjoy.
But for the members of the senior men's national cricket team, the words would probably evoke images more akin to the 1996 American disaster movie of the same name about an alien attack on earth.
Third time unlucky?
Once can be a mistake, twice a coincidence. But three times? Surely it counts as a spooky statistic.
India's abject surrender by 63 runs to Sri Lanka in the first Test in Galle was not their first depressing performance on 15 August.
The previous year, England had shot out India for a measly 148 on the first day of the fifth Test at The Oval, London. It led to defeat by an innings and 246 runs, India's third-biggest margin of defeat ever, and included a second-innings capitulation for 94 a couple of days later.
And in 2011, Independence Day fell between the third and fourth Tests of the utterly humiliating 0-4 whitewash at the hands of our former colonial masters. The Test that ended on 13 August, the third one in Birmingham, saw India lose by an innings and 242 runs. See the pattern?
Galle-ing defeat
Test cricket is a funny old game. Those who love it do so because no format of the game offers as much intrigue, as many twists and turns, as the five-day version. But let the record show - India had absolutely no business losing the Galle Test.
To borrow an image from pro wrestling, they had pinned Sri Lanka and the referee's hand was about to hit the mat a third time when the hosts somehow kicked out. And then proceeded to knock the stuffing out of Virat Kohli's claims of playing aggressive cricket.
The Galle wicket was turning from Day 1, so India's chase of 176 felt more like 300 against quality bowling
The odd blip notwithstanding, Sri Lanka at home are masters of making every run on the board look like three. They choke the life out of a fourth-innings run-chase with field settings that are a mix of attacking and defensive, and quality spin bowling on deteriorating surfaces.
That the Galle wicket was turning from the first day meant that India's chase of 176 was more like a 300-plus chase in any other circumstances.
But ever since Kohli has taken over the captaincy from the oft-defensive MS Dhoni, all we have heard him talk about is positivity, aggressiveness and playing to win. India's approach was anything but positive.
The result? Only the second time India have lost chasing a sub-200 target, after the infamous 81 all out in the West Indies in 1997.
Usual suspects, usual strategy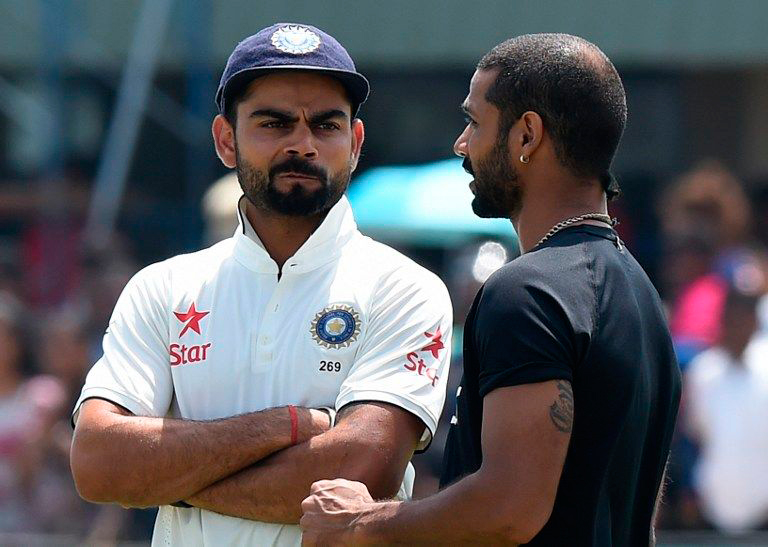 Time and again, with Dhoni at the helm, India got on top of teams, only to lose the plot in the face of a counterattack. That was precisely what happened on Day 3, when Dinesh Chandimal tore into the Indian attack with some calculated hitting.
Suddenly, the Indian bowlers who had looked venomous on the first day when they dismissed Sri Lanka for 183, were all at sea. Only Amit Mishra conceded less than four runs an over, and Harbhajan Singh looked like a rookie, not a 17-year veteran with 417 Test wickets.
And then, when it was India's turn to bat, an all-too-familiar procession started.
A lot of the fans' ire is directed at Rohit Sharma a lot of the time, and is hardly ever unjustified. He has been an international cricketer for eight years, but when even nightwatchman Ishant Sharma looks more reassuring that him, what is the poor fan to think?
It's hard to fault Kohli himself after his first innings century, and to be fair, the catch to dismiss him was a blinder. But he can't always go out looking to force the pace - sometimes, aggression has to be toned down for the team's sake.
Barring Ajinkya Rahane, the Indians capitulated, while left-arm spinner Rangana Herath stamped his class on the match. Tentativeness was their bane.
When these collapses happen against swing or seam in England or Australia, one can still give the excuse that this is an inexperienced line-up in alien conditions. But on a turning wicket, it was unforgivable.
The DRS aspect
India's allergy to the Decision Review System started in Sri Lanka in 2008, and continues till date. The team has been at the receiving end of some poor decisions in virtually every series, and yet the BCCI insists that it won't accept DRS till the technology is fool-proof.
If DRS had been implemented in this series, Chandimal wouldn't have crossed double figures in the second innings. He scored 162. Even a couple of Indians would've survived. But you reap what you sow.
Rather than giving the excuse that this is a team in transition, the Board of Control for Cricket in India must acknowledge that something is amiss. These players are too talented - individually and at the limited-overs level - to be putting up results like these in Test matches.
If it takes some counselling, so be it. If it needs DRS, so be it. The Indian cricket team needs any kind of help it can get.
A head coach would be nice. Ravi Shastri may not be the answer to all of India's troubles, no matter how useful the BCCI finds him.