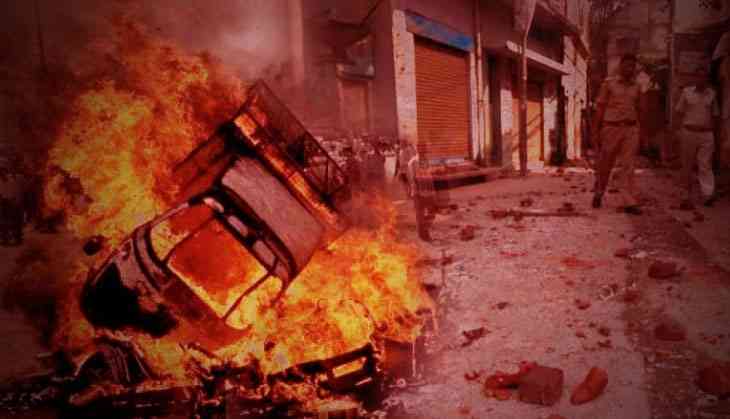 (Arya Sharma / Catch News)
"This court is hungry for only papers. If you can show any government paper certifying you are alive, only then will the court believe that you are not dead" – This dialogue from a recent Bollywood movie is perhaps at the core of two moves initiated by the BJP-led governments in Uttar Pradesh and at the Centre.
The National Council for Educational Research and Training (NCERT) has changed the description of the 2002 post-Godhra riots in Gujarat from "anti-Muslim riots" to "Gujarat riots". The change has been effected in the revised version of its political science textbook for Class XII that came out this week.
The principle behind erasing the "anti-Muslim" aspect of the riots from textbooks is the same that is motivating the Yogi Adityanath government in Uttar Pradesh to withdraw the Muzaffarnagar riots cases.
Both the moves show the BJP appears to believe that it is possible to deny the very occurrence of an event if there is no formal documentary evidence. As a corollary, a parallel belief that the Sangh Parivar holds dear is that the reverse is also true – create formal evidence on paper and you can claim about the existence of anything, from river Saraswati to Ram Lala.
The legacy of both the post-Godhra riots and the Muzaffarnagar riots lives on in the daily lives of their victims. In Gujarat, at least 2,000 people are believed to have been killed and hundreds of women raped. In Muzaffarnagar, though the deaths were not on the same scale, at least 50,000 people are believed to have been left displaced.
The scars left behind by both the tragedies will live on with the victims and will be passed on to successive generations. Such traumas usually tend to live longer if the victims do not get justice in their lifetime.
Will a mere removal of the official records of these cases from government departments and textbooks be able to ensure that their memory is also deleted? In the case of Gujarat, thankfully, partial justice has already been done as a large number of accused have already been convicted and are serving their terms. That alone is evidence of the futility of the exercise the BJP is attempting through NCERT.