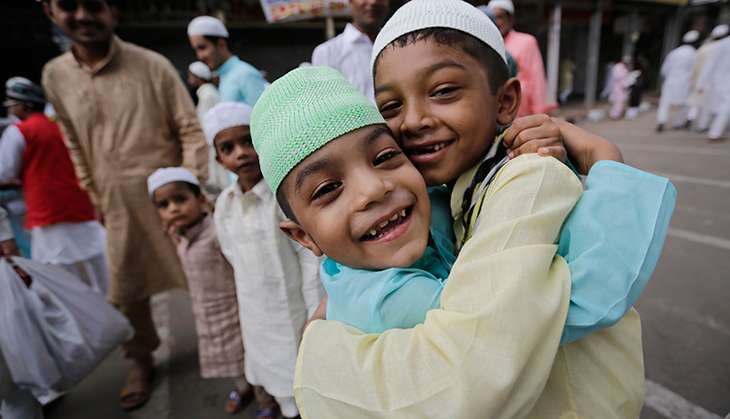 India's Muslims can unite to take on any adversary - from Hindutva forces to deviants like ISIS or even the abomination called Veg Biryani. We refuse to be cowed down about what we believe in, what we eat and what we wear. But there's one thing we just cannot agree upon -- figuring out when Eid-ul-Fitr actually is.
Also read: Kerala Box Office : Will Salman Khan's Sultan overpower Malayalam films including Mammooty's Kasaba this Eid?
The community was stumped by the utter confusion on Wednesday. While some Muslims fasted, others went for Eid prayers to the mosque. The second lot couldn't celebrate properly as they surely couldn't have greeted those who fasted. And for those of us who fasted, we wouldn't be seen dead at a house overflowing with Eid savouries.
The reason for this confusion was that the moon - that would signal end of Ramzan and the beginning of the next month of Shawwal - couldn't be sighted because of overcast weather conditions.
However, the moon was sighted in Kashmir, which celebrated Eid on Wednesday, much to the chargin of right-wing lunatics, who accused Kashmiris of indulging in lunar separatism.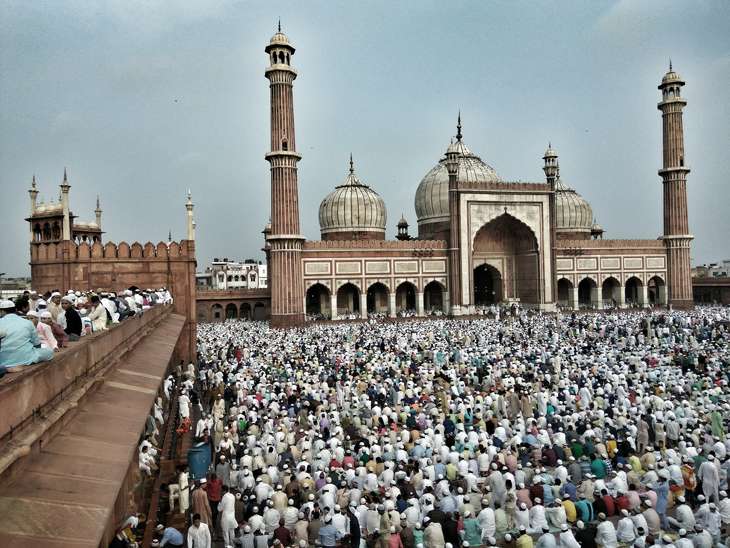 Vikas Kumar/Catch News
Eid for Shias, fast for Sunnis
The Shia community in India spent Tuesday night in suspense. Many had reconciled to another day of fasting when Ayatullah Sistani of Najaf in Iraq issued a fatwa saying that the Indian sub-continent will observe Eid on Wednesday. By the time Maulana Kalbe Sadiq announced it to the community, it was already early morning and many Shias had begun preparing for the fast.
Most Sunni Muslims fasted on Wednesday after prominent clerics like Maulana Khalid Rasheed Firangi Mahali and Imam Bukhari declared that Eid would be on Thursday. Shia cleric Maulana Kalbe Sadiq had also initially made the same announcement, before the fatwa to the contrary was issued from Najaf.
Also read: Who is Zakir Naik and why Muslims should be wary of him
This confusion opened the space for the Central and state governments to act as the arbiters, in what is otherwise a domain for clerics. The Union government, in fact, jumped the gun by announcing a Thursday Eid on Tuesday afternoon itself, much before the process of sighting the moon could be carried out.
While most state governments followed suit, schools in cities like Pune decided to remain shut on Wednesday as well. So, the only ones to benefit from the confusion were some schoolchildren, who got two days of Eid holidays.
Unlike Eid-ul-Adha, which falls on the tenth day of Zil Hajj, Eid-ul-Fitr marks the beginning of a new month, and is therefore dependent on the sighting of the new moon.
But figuring out a new moon isn't exactly rocket science, and surely, we can arrive at a scientific way of doing this. Otherwise, we would be opening up the space for Eid to be decided by government notifications. Next thing you know, it's falling on Maharana Pratap's birthday.
But then, we like doing things the old way. Personally, I would never want to part with the sight of clerics trying to spot the new moon with their binoculars that match the colour of their sherwanis. We are like this only.
So whether you celebrated on Wednesday or Thursday, or didn't celebrate at all, Eid Mubarak!
The writer is a practicing Muslim
Also read: Meet the "Muslim rapist": Hindutva propaganda machine's latest product