Uttar Pradesh polls: Which way are Muslim voters likely to swing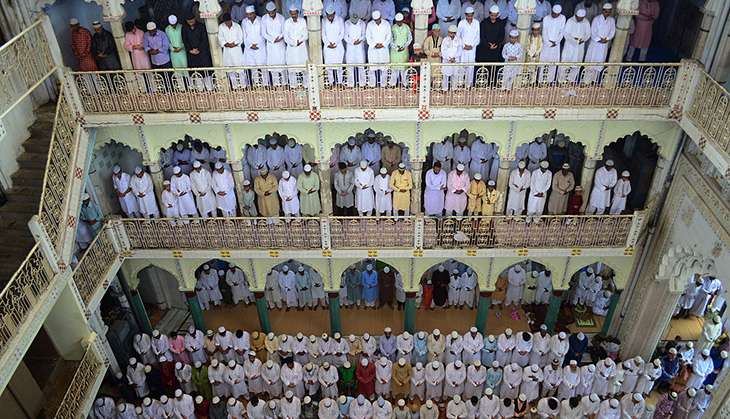 Uttar Pradesh is home to India's largest Muslim population. Muslims constitute around 19% of the state's total population.
The community holds sway in a large number of Assembly seats:
In about 140 seats, Muslims account for 10-20% of the population

In 70 seats, Muslims are in the range of 20-30%

In 73 seats, they account for over 30% of the population.
This is the reason no party can afford to ignore Muslim voters in the state. Predictably, every major party is trying its best to tilt Muslims in their favour.
Who stands where
BSP
The Bahujan Samaj Party (BSP), which drew blank in the 2014 general elections, has entrusted the task of wooing Muslims to senior leader Nasimuddin Siddiqui. He is visiting various shrines and religious heads to elicit support for Mayawati.
Mayawati's party is reminding the Muslim electorate of Akhilesh Yadav government's unfulfilled promises. These include implementing recommendations of the Sachar Committee report and releasing the innocent Muslims arrested on terror charges.
BJP
The BJP is counting on senior RSS leader Indresh Kumar to engage the community. Kumar is reportedly using the Rashtriya Muslim Manch (RMM) - an RSS frontal organisation - to reach out to Muslims. The RMM is trying to showcase the hardline taken by Prime Minister Modi on the issue of triple talaq to convince the community that BJP cares for the Muslim women.
SP
UP Muslims have traditionally backed the Samajwadi Party, especially after the demolition of the Babri Masjid demolition. But recent trends show the community is now looking for other options.