PhD student Tejee: I don't want development with riots in Bihar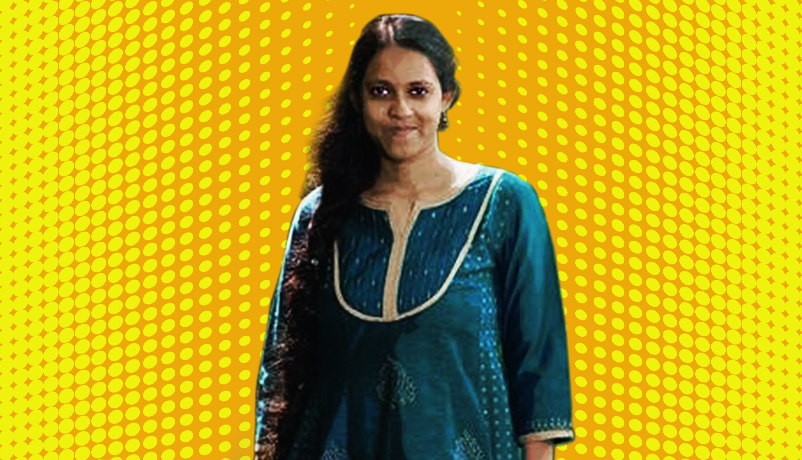 The doctoral student
Tejee Isha hails from the Saharsa district of Bihar
She is currently pursuing her PhD in mass communication
The fear
Tejee obviously wants development, but not at the cost of social harmony
She points to BJP-ruled Jharkhand and MP as examples of the latter
More in the story
What Tejee thinks of Nitish Kumar\'s performance
Her opinion on Narendra Modi\'s tenure as PM so far
Elections are not just about politicians. They're about people and issues. And what will really drive their vote.
Catch is, therefore, starting a 'People of Bihar' series, which will daily capture what different impact groups across the state are feeling. This is true insight on the Bihar election: up-close and hyper-personal.
Among the educated urban youth of Bihar, one rather common thought is that development should not come at the cost of social amity.
Tejee Isha, 28, a native of Saharsa district, is of the same opinion. Tejee, who is currently pursuing her PhD in mass communication, says Bihar may face communal tensions if BJP comes to power. She points to Jharkhand and Madhya Pradesh as examples.
Tejee wants to vote for a party that has an inclusive agenda for all sections of society. She feels a good leader is one who talks less and does more; talkative leaders, she says, are often poor at execution.
We spoke to her about the ongoing Bihar election. Here are excerpts from the conversation.
What are the main issues in these elections?
The real issues somehow always get ignored at election time. These elections are no different. The political battle has been reduced to mud-slinging between the leaders.
These are very important elections in my view. People will have to decide the kind of development they want.
"People will have to decide the kind of development they want. I don't want one with riots"
I don't want one with riots. I don't want to see a government which promotes enmity between different groups or establishes the supremacy of one caste over others.
I want to vote for a government that is development-oriented and can keep the social fabric of society intact.
Are you satisfied Nitish Kumar's tenure?
He has done some good work, especially in the fields of power and road infrastructure. I like Nitish Kumar as a leader. I hope he'll continue working in the same manner if he wins.
He may have committed some mistakes, but then again, nobody is perfect. It is my understanding that he is the best option available for Bihar.
But some people are objecting to his alliance with Lalu...
Yes, it will make some difference. But I have full faith in Nitish. I hope Lalu will also not repeat his past misdeeds.
Can you enumerate some of Nitish's achievements?
There are many. He may have become a little lethargic in his second term, but he did a lot of good work to improve the road and power sectors.
I like what he has done in the education sector, especially distributing bicycles among girl students. This single step has given a lot of self-confidence to them. He deserves votes for this one scheme, and also for pursuing it without any corruption; that too, at a time when many people want to restrict girls' movement and ban them from wearing jeans.
How would you rate PM Modi's performance so far?
I think he deserves some more time before any assessment.
He has spent a lot of time in foreign junkets. I doubt he has understood the real issues concerning India.
Nevertheless, his rule has given impetus to Hindutva forces that were on the fringes so far. The progress on this front has been monumental, and Modi must get all the credit.
What are your expectations from the next government of Bihar?
Parties and leaders have put real issues on the backburner during the election campaign. I would expect the next government to address the real problems of the state.
Policies should be formulated keeping in mind the person on the bottom rung of the social ladder. The government should direct welfare scheme at that person.
I also wish that the next government does not cede any space to the hardliners of any community in Bihar.
Also read: Bihar's Brahmins ask: why is our vote taken for granted?
Dalit PhD student Krishna: 7/10 for Nitish, 3/10 for Modi
An ATM guard who's always with a book, and why he'll vote NOTA
Banka Silk founder Udayan Singh wants a third term for Nitish
Graduate Azra feels Modi isn't inclusive enough to vote for
Whoever comes to power must create jobs: front-office boy Divyanshu
Nitish is a better leader than Modi: Student politician Zeeshan
Nitish has ruined his chance by joining Lalu: Lakshmi, graduate, Muzzafarpur
There's little to choose between Modi and Nitish: wannabe cop Vinit argues for NOTA
Lawyer Indira Sharma: Nitish started well, but has now lost his mind
Farmer Ali Ashraf: 'Dadri is jungle-raj. I don't want that in my state'
Researcher Sunita: don't like BJP but today's Nitish is worse
Social worker Munna Jha: no matter what surveys say, I'll vote for Nitish
Madrasa student Ahmed: Modi's promises fake, I'll vote for Nitish
Entrepreneur Imran: give BJP a chance to prove secular credentials
BCA graduate Manish gives Modi a 10/10. Find out why he's not voting Nitish
Farmer Pawan Yadav is angry with Lalu, but may still vote for him
Left activist Vineet: grand alliance lesser of two evils
Unskilled worker Ajeet: no interest in politics, but will vote Nitish