Dalit PhD student Krishna: 7/10 for Nitish, 3/10 for Modi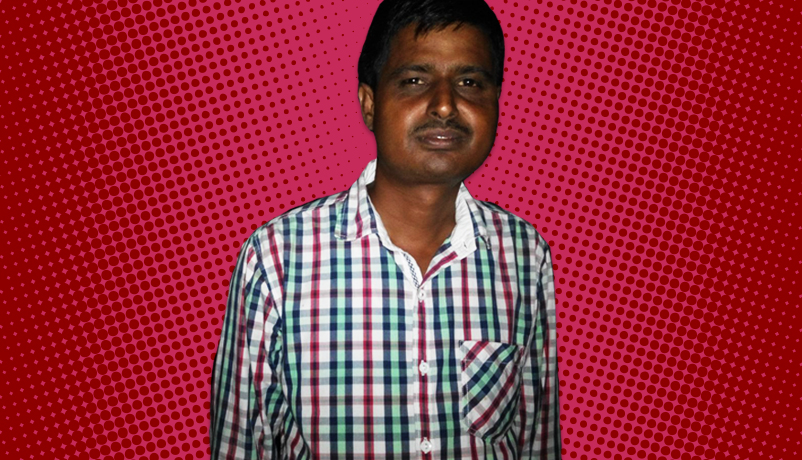 The system
Krishna Kumar has passed through Bihar\'s entire education system and is now doing his PhD
He feels the gap between other boards and the Bihar board needs to be narrowed by any means possible
The society
Krishna is the son of a Dalit farmer, and faces problems in a deeply casteist society
He wishes for an industrial revolution, which would create jobs without discrimination
More in the story
Why Krishna rates Nitish higher than Modi
A very different take on reservations
Elections are not just about politicians. They're about people and issues. And what will really drive their vote.
Catch is, therefore, starting a 'People of Bihar' series, which will daily capture what different impact groups across the state are feeling. This is true insight on the Bihar election: up-close and hyper-personal.
The Dalit PhD student who wants to abolish the Bihar board
Being born to a farmer in Bihar in the 1980s was far from a boon. Be it economic growth or social indices, the state perennially brought up the rear, and it is into these conditions that Krishna Kumar was born.
Worse still, he was born a Dalit, in a part of India where the caste system is still the bane of society.
Despite all these odds, Krishna worked hard to complete his MA in sociology, and is now pursuing a PhD at the Lalit Narayan Mithila University in Darbhanga.
"If one is born in a Dalit family, it means he is born untouchable and destined to suffer. I have learnt to live with that. But suddenly, come election season, the untouchable turns into the one with the Midas touch," Krishna says wistfully.
Krishna, who belongs to the Paswan caste and hails from the Bahadurpur assembly constituency, somehow manages to earn about Rs 3,000 a month by giving tuitions. He lives at the Ambedkar Scheduled Castes Hostel in Darbhanga, where 500 inmates are cramped into a capacity of 350. But he still dreams big.
He wants an industrial revolution in Bihar, which can lead to jobs without discrimination. Here's more from our chat with him.
Having passed through the entire education system of Bihar from the bottom to the top, what do you think needs to change?
If Bihar wants to give its youngsters a bright future, it needs to merge the private (CBSE/ICSE) and Bihar board schools' educational patterns. Right now, there is no comparison between the two, be it in terms of the syllabus, the quality of teachers or the infrastructure.
This huge gap needs to be bridged and, if that isn't possible, it would be better to shut down government educational institutions.
I know it sounds harsh, but if the beginning isn't good, the end will obviously be a disaster. We cannot expect Bihar board students to compete with CBSE board students unless we provide them that quality education.
Which of the alliances do you think would be able to achieve this - Modi's NDA or Lalu and Nitish's grand alliance?
I think Nitish Kumar would do justice to it as he has a vision for Bihar. He has worked a lot in this direction. He has improved the infrastructure, provided scholarships, cycles, mid day meals and free books, so that more and more children get educated.
Krishna's father is a farmer and belongs to the Paswan caste. He is doing his PhD in sociology
On the other hand, Narendra Modi appointed Smriti Irani as HRD minister. She has zero experience in education and there's even a big question mark over her own educational qualifications.
It's a joke that people who don't even have a graduate degree are deciding on our educational policies.
Whom would you rate higher - Nitish or Modi?
For Modi, I can only say that he gives us unrealistic hopes and dreams. He only advertises himself and wears costly suits.
The issue of inflation, black money or religious equality hasn't even been touched by him. His government has failed in tackling these issues.
As far as Nitish is concerned, he has done a lot of work regarding roads, electricity, infrastructure and the crime rate. But he too has failed in some sectors - he managed to get children to school but failed to give them a quality education. So, I will rate Nitish 7/10 and Modi 3/10.
So you will vote for the grand alliance?
No doubt, the mahagathbandhan (grand alliance) is my choice. Lalu was the one who taught us to take pride in 'Kandhe pe gamchha rakhna' (keeping the red cloth on the shoulder). Nitish has paved new avenues for schools, colleges and jobs.
Name the three things you want from the next government.
Bihar needs an industrial revolution, first and foremost. Then, there should be discrimination-free education for all, as well as proper health facilities. If these things are taken care of, nothing can stop Bihar from progressing.
Are you in favour of caste-based reservations?
Yes, I want them but I have a different perspective on them.
We see politicians like Lalu, (Ram Vilas) Paswan and (Jitan Ram) Manjhi run their political businesses for 20-30 years by playing the caste card. I think everyone should get an equal chance - different families from various castes should be given the opportunity to come into positions of power and progress.
Reservation should be in government tenders, so that even the lower castes can flourish in business.
Even in education, our competition is with private school students and the rich, who have the option of taking costly tuitions, which of course we can't afford. That's why we need reservation.
Also read: An ATM guard who's always with a book, and why he'll vote NOTA
Banka Silk founder Udayan Singh wants a third term for Nitish
Graduate Azra feels Modi isn't inclusive enough to vote for
Whoever comes to power must create jobs: front-office boy Divyanshu
Nitish is a better leader than Modi: Student politician Zeeshan
Nitish has ruined his chance by joining Lalu: Lakshmi, graduate, Muzzafarpur
There's little to choose between Modi and Nitish: wannabe cop Vinit argues for NOTA