Navjot Sidhu launches Awaz-e-Punjab. Was it needed?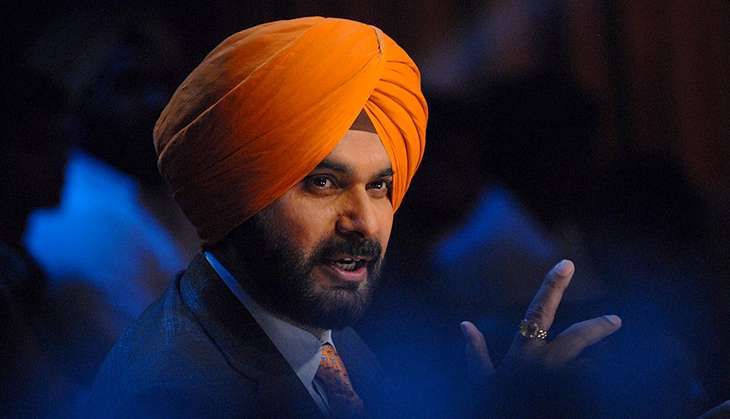 Having burnt his bridges with the BJP and its ally Shiromani Akali Dal (SAD) and not scoring an entry on his terms into the Congress or the Aam Aadmi Party (AAP), cricketer-turned-politician Navjot Singh Sidhu will now be a part of a new political front in Punjab.
The new front, Awaz-e-Punjab, has reportedly been announced by Navjot Singh, former hockey Olympian and Akali MLA Pargat Singh along with the influential independent legislators from Ludhiana, Balwinder Singh Bains and Simarjit Singh Bains.
The development comes around six months ahead of the Punjab polls and gives a new dimension to the political matrix in the state. Reports say the new front is soon expected to become a political party and is expected to make the Punjab poll contest a quadrangular one.
It is yet to be seen whether it is able to bring together other smaller forces that have emerged in the state recently like the front floated by suspended AAP MP Dr Dharamvira Gandhi, the Swaraj Party and even the former AAP convener Succha Singh Chhotepur who stands miffed with his party along with his supporters. The leaders of this front are known for their unconventional style of aggressive politics.
Sidhu caught at a silly point?
Sidhu was caught in a peculiar situation ever since he resigned as a nominated Rajya Sabha MP of the BJP. His dilemma was that although he was invited by the Congress as well as the AAP leadership, it was not on his terms.
These parties wanted him to join their ranks as a foot soldier and the other things would follow. He had been drawing satirical comments from various quarters for being left high and dry.
His detractors used a term like 'caught at silly point' and 'the episode ending in a laughter show' to describe his position.
Observers point out that having quit his Rajya Sabha seat with a swagger, he was not in a position to return to the BJP which couldn't have offered him anything more at this point of time since he had already rejected a place in the National Minorities Commission (NCM).
He could have been given a prominent place in the BJP's organisational setup but by then there were voices being raised against him from within the party also.
Party cadres were whispering about his credentials as a seasoned politician to be getting a VIP treatment. They pointed out that Sidhu has never taken a stand on any of the prime political issues being faced by the state be it the issue of drugs, sharing of river waters with the neighbours, farm crisis, decline in industry, employment etc. His opponents said that he was seen more in television studios than in Punjab.
Sidhu has been at loggerheads with the Akali leadership since the run up to the last parliamentary polls. Things went really wrong when he started accusing the state government, particularly finance minister Bikramjit Singh Majithia of ignoring his constituency.
His relations with deputy chief minister and SAD president Sukhbir Badal were also under strain and the result was his not being repeated as the Lok Sabha candidate from Amritsar.
The BJP gave this 'safe' seat to its heavyweight Arun Jaitley who got a sound drubbing from Punjab Congress president Captain Amarinder Singh.
Since then Sidhu went into hibernation only to emerge as BJP's Rajya Sabha MP recently.
But what happened to the AAP speculations?
Sidhu's entry into AAP was being seen as a foregone conclusion for the last one year. But this could not fructify as there was a stiff resistance to his entry into the party as a perceived chief ministerial candidate.
While speculations were on that he would be the Jat Sikh chief ministerial face that the party is desperately trying to find, leaders like Chhotepur and Kanwar Sandhu openly opposed the move.
Chhotepur recently disclosed that even the AAP MP from Sangrur Bhagwant Mann was rattled by this proposition. There have been reports about Sidhu negotiating with the AAP leadership with some of them even suggesting that the deal was that while he would not contest the forthcoming polls, his wife would be projected as AAP's face.
A series of recent tweets by AAP's national convener and Delhi Chief Minister Arvind Kejriwal had laid the speculations about his joining AAP to rest.
He was also welcomed by Amarinder who said that Sidhu had a Congress DNA as his father had been an old Congress hand. While Amarinder has extended a welcome to him, he denied having had any talks with Sidhu.
Wife-speak
Navjot Kaur's frequent flip flops on Sidhu joining political parties in the state has also had its impact on her husband's decision.
Having attacked BJP repeatedly for not going alone in Punjab and continuing to have truck with Akalis while still continuing to be a sitting BJP MLA, she recently attacked the Congress and went to the extent of saying that Amarinder is not the alternative Punjab is looking for.
This drew a sharp reaction from the Congress leaders who asked her to mind her own business rather than trying to meddle in the affairs of other parties.
"Before pontificating and pointing fingers at others, you better prick your own conscience to realise whether it is fair on your part to condemn your own party and still enjoy the comforts of power that it has provided you," they asked her.
"It is strange that when your own house is not in order, and you have been left lurching high and dry by everyone, you are commenting on the functioning of the Congress party and its leader whose credentials are proven beyond any doubt," the party legislators said in a joint statement.
It is expected that she too would join the new front floated by her husband.
"The Sidhu couple would get the opportunity to be treated as heavyweights in the new front if she too joins the ranks. Navjot Singh can give wings to his larger political ambitions here," said an observer in Chandigarh.
The others on board
Pargat Singh is the second pillar of the new front that has been announced. Once a blue eyed boy of Sukhbir Badal, he was recently suspended by the SAD after he expressed his disenchantment with the party, particularly on the issue of installing a solid waste treatment plant in his constituency.
Known for his honest and straightforward approach, he has developed a huge following in Jalandhar and adjoining areas. A couple of days ago he had told Catch, "Wherever it is, Navjot (Singh) and I will go together."
The Bains brothers too have had a long stint in politics. Observers say that having earlier been associated with hardline Akali leader Simaranjit Singh Mann, the two had joined SAD ranks in the earlier part of the last decade. They fell apart with Sukhbir on the issue of tickets to contest the 2012 polls from two constituencies of Ludhiana and went on to win as independents.
"They are very popular among the locals in Ludhiana as they always got the work done for whosoever used to approach them. Their clout decreased a bit because officials started ignoring their requests ostensibly to keep the ruling party happy. But they still have a good base at the local level," said a political observer in Ludhiana.
It remains to be seen which other heavyweights throw their support behind this new front in the days to come.
One thing is for sure that with people like Navjot Singh, Pargat and Bains brothers in the fray, the battle for the forthcoming polls has surely intensified.
Edited by Jhinuk Sen
Also read: Bold moves: Will BJP's Sidhu join AAP and become its Punjab CM candidate?
Also read: Sidhu's resignation triggers seismic activity in Punjab, SAD sacks 2 MLAs
Also read: Conditions apply: Has Sidhu made 3 demands to AAP for joining the party?
Also read: Navjot Sidhu as Amritsar MP, wife as Punjab deputy CM: Is that Congress' offer?