Has CIC punished the RTI officer trying to lift the veil of secrecy over PM Modi's degree?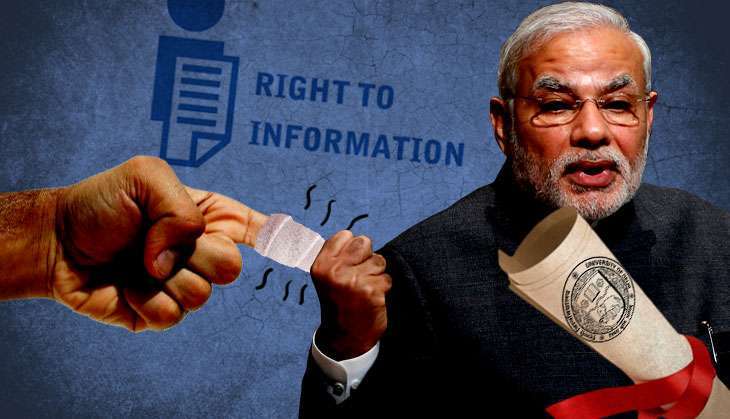 Is the Central Information Commission (CIC) unhappy with Information Commissioner M Sridhar Acharyulu's recent ruling on Prime Minister Narendra Modi's degree?
Acharyulu had ruled on 21 December that Delhi University should allow inspection of all records of 1978, the year in which Modi got the degree, as claimed by the university.
The CIC has suddenly taken away the charge of the Human Resource Development Ministry (HRD) from Acharyulu.
It was just 12 days ago that CIC had issued a work allocation order which listed HRD under his name.

However, on 10 January Chief Information Commissioner RK Mathur reshuffled the ministries/departments assigned to himself and the 8 ICs, "in super session of earlier work allocation".
Following this order, HRD has been taken away from Acharyulu and assigned to another IC, M Prashar.