Has CIC punished the RTI officer trying to lift the veil of secrecy over PM Modi's degree?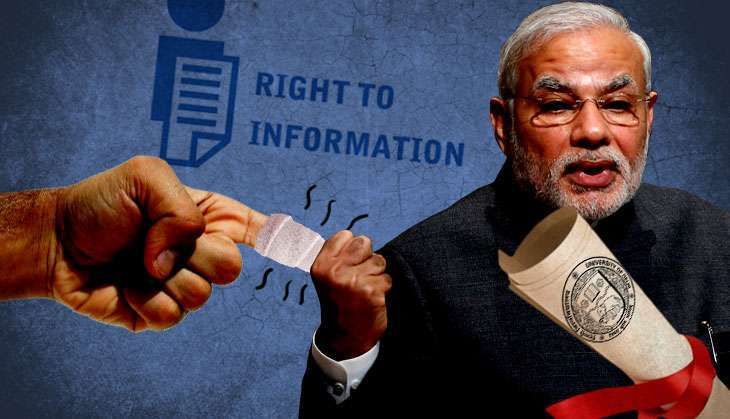 Is the Central Information Commission (CIC) unhappy with Information Commissioner M Sridhar Acharyulu's recent ruling on Prime Minister Narendra Modi's degree?
Acharyulu had ruled on 21 December that Delhi University should allow inspection of all records of 1978, the year in which Modi got the degree, as claimed by the university.
The CIC has suddenly taken away the charge of the Human Resource Development Ministry (HRD) from Acharyulu.
It was just 12 days ago that CIC had issued a work allocation order which listed HRD under his name.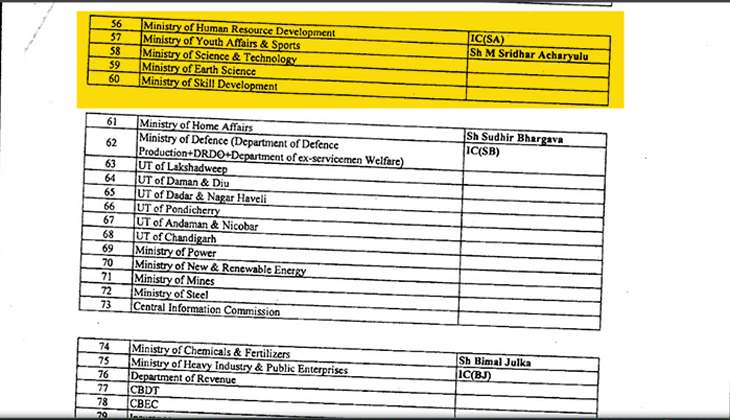 However, on 10 January Chief Information Commissioner RK Mathur reshuffled the ministries/departments assigned to himself and the 8 ICs, "in super session of earlier work allocation".
Following this order, HRD has been taken away from Acharyulu and assigned to another IC, M Prashar.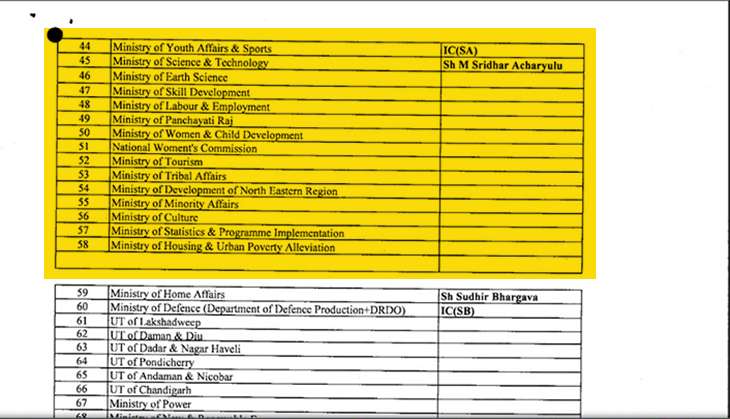 While it can be argued that this is an administrative decision and it is the prerogative of the CIC, the timing of the move is suspicious.
At any given point of time in the CIC, work on multiple RTI appeals related to various departments/ministries. Taking a charge away from one commissioner and giving it to another in less than two weeks makes little sense. The commission has already received a lot of flak for stonewalling requests for information on the issue.
It seems quite clear that the reallocation of work is a fallout of Acharyulu having given an order that is contrary to the approach taken on the issue so far by the PMO, DU and Gujarat University.
They have repeatedly turned down requests for information on PM's degrees in the last two years. The latest order will facilitate the scrutiny of all DU degrees of 1978 and there is very little chance for the truth to remain hidden after that.
So, what is this truth that is bothering the government so much?
As this writer has argued earlier, high educational qualifications are neither a constitutional requirement nor a moral one to contest parliamentary polls in India. If the PM is indeed a post-graduate, as he claims, it doesn't make sense to hide the fact. If he is not, there is no need to hide that either.
Why then is the government indulging in this hide-and-seek and also punishing those who take a different stand?
Acharyulu himself has not made any public statement on the issue, but has made at least eight posts on his Facebook wall, sharing media reports that talk about his powers being 'clipped'.
He also wrote "With 'no comment'" on his wall, when he posted the first such media report.
Acharyulu bats for transparency
Professor Madabhushanam Sridhar Acharyulu, 61, is essentially a professor of law and a writer. Before joining the CIC on 22 November 2013, he was a professor of law at National Academy of Legal Studies and Research (NALSAR) University of Law, Hyderabad.
The CIC claim he has authored as many as 30 books on law & journalism, in English and Telugu. These include four books on the Right to Information.
Acharyulu is also a columnist for a couple of English and Telugu newspapers and web-journals. Apart from a post-graduate degree in Law, he also hold a Masters degree in journalism, from Osmania University.
Association with journalism runs across two generations in his family, with his father, MS Acharya, being a freedom fighter and founder Editor of Janadharma Weekly and Warangal Vani.
Given his background in law, journalism and RTI, it is quite easy to gauge Acharyulu's commitment to the need for transparency in public life. Some of his tweets are also indicative of his worldview.
Oath of secrecy is obsolete, it should be replaced by oath of transparency by every Minister, Chief Minister, Prime Minister.

— Madabhushi Sridhar (@MadabhushiS) March 14, 2016
Ministers are public authority, they are answerable to people. This is my order. Text can be read hear: https://t.co/K7awDMM8c8

— Madabhushi Sridhar (@MadabhushiS) March 14, 2016
His tweet from March 2016 about the oath of secrecy sounds prophetic now.