Delhi Election Results: Manish Sisodia wins Patparganj Assembly constituency by margin of 3,006 votes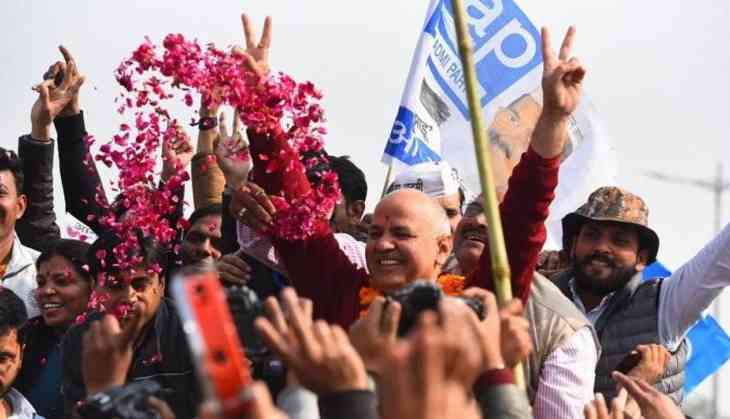 Aam Aadmi Party raced to a massive tally early into counting for the Delhi Assembly poll, and created a firm lead, but Manish Sisodia, had an edgy battle in his constituency. He in the fullness of time won by a margin of above 2,000 votes.
Manish Sisodia was in a close tussle with his rival, the BJP's Ravinder Singh Negi.
For hours, Manish Sisodia, trailed by a whisker. After several rounds of counting, he was behind BJP candidate by approximately 200 votes. The turn of events happened a little after 2 pm.
The BJP's Parvesh Sahib Verma even made use of Manish Sisodia's example to take a dig at AAP. "If polls were conducted on education, then Delhi's education minister wouldn't be losing," the MP remarked.
For the Aam Aadmi Party, Patparganj was one of the most estimable seats, along with New Delhi. The BJP had won the seat in 1993. after that, it became a Congress' fortress untill Manish Sisodia won the seat in 2013 and 2015.
AAP is leading in 62 seats with a 52.4 % vote share and the BJP is leading on 12 seats with 39.9% vote share. The Congress has scored zero in the second successive election.
Also Read: Delhi Election Results: 'We accept poll results and congratulate Arvind Kejriwal,' says Gautam Gambhir
Also Read: Delhi Election Results: BJP's sixth state election defeat in 2 years