Bassi's U-turn on Kanhaiya bail plea reflects his confused state of mind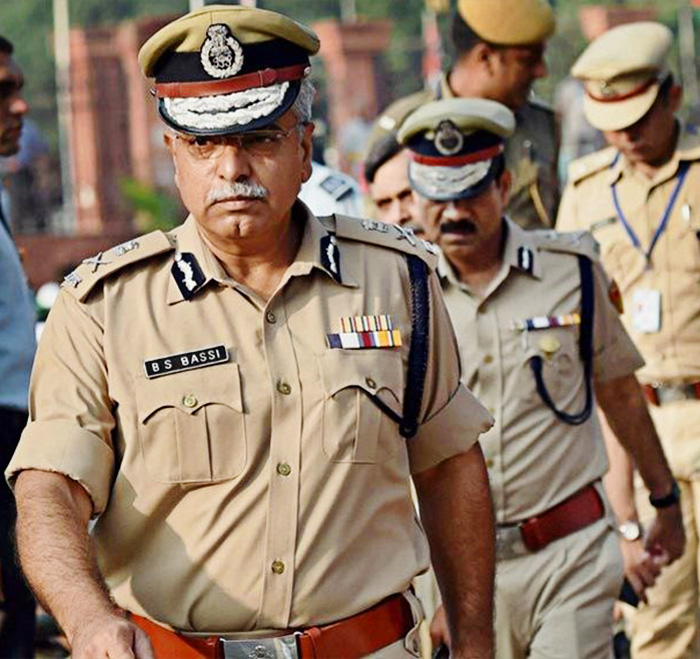 Last week Delhi's police commissioner BS Bassi said that his department would not oppose JNUSU president Kanhaiya Kumar's bail application, if he moves the High Court.
Police will not object to bail for Kanhaiya Kumar: Bassi.

- Press Trust of India (@PTI_News) February 17, 2016
Today, Bassi has changed his mind. He is now saying that if Kanhaiya gets bail it would impact investigations.
The circumstances have changed, if #Kanhaiya comes out on bail we are sure he will impact investigation: BS Bassi pic.twitter.com/Tz7jfqTpOt

- ANI (@ANI_news) February 23, 2016
It has become extremely difficult to take Bassi seriously. Even the Delhi Police's Special Public Prosecutor Shailendra Babbar doesn't seem to think very highly of Bassi's opinions.
"What Bassi said was his personal opinion and not the official line of the Delhi Police," Babbar told Catch.
Also read: #PatialaHouse violence: 'Cop out' Bassi has become a liability for Delhi
What Babbar basically means is that Delhi's police commissioner is deviating, even contradicting the official line of the Delhi Police, in an ongoing investigation involving sedition charges.
BS Bassi saying we won't oppose Kanhaiya's bail plea was his personal opinion- Shailendra Babbar (SPP, Delhi Police)

- ANI (@ANI_news) February 23, 2016
To justify his U-turn, Bassi used a weapon he has consistently used whenever he has been pushed to a corner: vagueness.
"Circumstances have changed; our tactics are dynamic and we wouldn't hesitate to use them," Bassi said cryptically.
Now Bassi has gone a step further. In an interview on Tuesday, he says that even questioning the sedition charges is blasphemous. A day earlier he had said that it was up to the students to prove their innocence. It seems the police chief has lost his sense of proportion in their entire case.
A series of goof-ups
The Delhi police in general, and Bassi in particular, have embarrassed themselves from the beginning of this entire row.
It began on 12 February, with the arrest of Kanhaiya and police raids on JNU campus which, by many accounts, were excessive.
Also read: With a stellar record of ineptness, does Bassi deserve a post-retirement job?
On 15 February, goons led by
BJP
MLA OP Sharma beat up journalists, JNU students and teachers as the police looked on. No action was taken against Sharma and the goons even though their violence was captured on camera.
On 17 February, a group of lawyers thrashed Kanhaiya Kumar inside court premises. Far from providing safety to the undertrial, police personnel ended up at the receiving end of the goons' punches.
In a sting operation conducted by Aaj Tak, the lead mobster Vikram Singh Chauhan, is seen boasting how he and his men bashed up Kanhaiya and the police were powerless to do anything.
Edited by Aditya Menon
Also read: The BS of Bassi: 5 jobs tailored for Delhi's Police Commissioner post-retirement