As Mamata meets car companies in Germany, is Bengal equipped to take on new industries?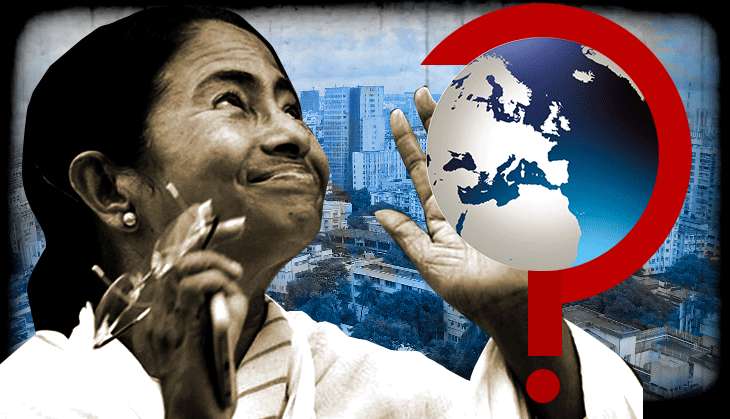 At a time when Mamata Banerjee visits different German states scouting for automobile manufacturing industries to set up their base in Bengal, economists and automobile manufacturing experts feel that a sound political stability is needed for setting up any base in the state along with huge chunks of land
According to state government data, there is one lakh acres of land in the state's land bank. But experts say that it is difficult to get a huge chunk of contiguous land in a particular area. Around 10-20 acres land can be made available and that would only be beneficial for setting up small and medium-sized industries in the state.
For over two decades West Bengal has not seen any automobile manufacturing company set up base in the state. It needs to be seen whether the automobile sector is now keen to invest in Bengal especially during the tenure of Banerjee as chief minister.
Already the Mamata government had held a three- hour meeting with BMW officials in Munich and has even assured them that the Bengal government will provide all necessary help including uninterrupted power supply if they set up a unit in Bengal, especially for battery operated bikes and small cars.
Economists and industry experts are of the opinion that manufacturing industries tend to set up their base in new locations depending on political stability and if BMW officials are really satisfied with the presentation prepared by state government then they might consider the proposal.
But, they will only set up a base looking at facilities that are being offered by the state government - especially the quantum of land on offer.
Have things finally changed?
It may be noted that earlier during the then CPI(M) regime former Commerce and Industry Minister Nirupam Sen also went to Germany to attract investment for Bengal in the automobile manufacturing sector, but nothing came of it.
Even Mamata was once opposed to the SEZ policy. So it needs to be seen whether industrialists are convinced that things have changed in the state.
Avirup Sarkar, a noted economist said, "We need to see the outcome of the meetings before making any comments and I am hopeful that some positive growth will be seen in Bengal."
Economist Sugata Marjit pointed out that for setting up manufacturing industries huge chunks of land is required, along with the setting up of auxiliary industries and although the land bank with the state government is significant, it needs to seen whether it is feasible to get a huge chunk of land in a particular area .
Both CPI(M) and BJP leaders want that the chief minister should make a statement after she returns regarding official agreements that have been signed with the automobile manufacturing companies in Germany.
While State Finance Minister Amit Mitra has already said that they have invited the finance minister of North Rhine-Westphalia district of Dusseldorf, for the third edition of Bengal Business Summit, a section of economists and Opposition leaders want that West Bengal should provide a clear picture of the final agreements that has been signed by the two countries.
CPI(M) leader Sujan Chakraborty said, "We will request the chief minister to give us a statement on the actual agreements signed with the car manufacturing companies in Germany after her return to Bengal. For the last five years, we gave seen that the chief minister has only bluffed us that industries will be set up in Bengal, but we have not seen that happen."
Land issues
While Mitra has already told the German counterpart that land won't be a problem in Bengal, Chakraborty points out that, "It is difficult to get a major chunk of land in a single place even if there is a land bank. So it needs to be seen whether any of the manufacturing industries will actually show any interest in setting up their base in the state."
Earlier Mitra had said, "We already have 4,000 acres of fully developed infrastructure-enabled industrial land and another 4,000 acres is being developed. Our land bank is enough to meet the industrial requirements. We are also considering procuring land from companies that have closed down, for which a committee has also been formed. The lack of land availability issue is a bogeyman created by others."
BJP national secretary Rahul Sinha said, "As the head of the state, the chief minister should make a statement after her meeting with the automobile industry leaders in Germany. If the chief minister fails to provide us with the agreements that have been signed with the automobile manufacturing giants in Germany then we will urge the Speaker to issue a statement in the Assembly."
Edited by Jhinuk Sen
Also read:Singur verdict: the Didi-fication of Bengal is now complete
Also read: Land of discontent: eight years after the Tatas left, Singur remains divided
Also read: Singur farmers elated as Mamata promises to return land in 4 weeks
Also read: Singur: land to be given back to farmers in original state. Is that the best idea?
Also read:Singur land deal between Tata and Bengal's former Left govt scrapped by Supreme Court