Singur verdict: the Didi-fication of Bengal is now complete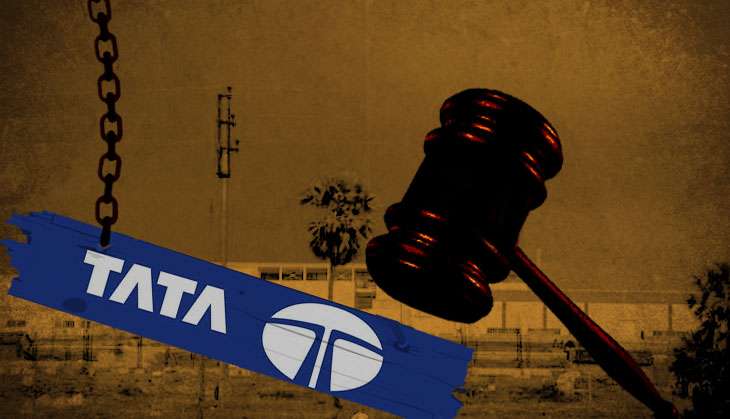 After the Supreme Court quashed the land acquisition for Tata Motors in Singur, West Bengal chief minister Mamata Banerjee termed the judgment as a landmark victory for farmers.
Banerjee, who was the architect of the agitation against the Tata plant at Singur, also slammed the Left Front for forcibly acquiring the land.
Responding to Mamata's statement, the CPI-M said that the government must make it clear how it plans to return land to the farmers, especially the return of fertile land in cases where the fertility of the land has been lost.
Meanwhile after the Supreme Court verdict, Banerjee formed a committee comprising some senior TMC ministers, the chief secretary and home secretary to chalk out a plan to provide compensation to the unwilling farmers of around 400 acres of land in Singur. The Supreme Court has clearly stated that the compensation must be processed within 10-12 weeks.
A meeting will be held at Nabanna on Thursday to discuss on how the compensation can be distributed
to the willing and unwilling farmers and what must be done if the fertility of the land has been lost.
What Mamata said
"I am not being vindictive against the Tata Group. If that had been the case, I wouldn't have taken up their projects. They are running various projects in the Panchayats...I again urge them to do set up their business without forcible acquisition," Banerjee said.

Banerjee claimed that the tears which are rolling down her cheeks are a sign of happiness and now she can die peacefully.

Every year, 14 August will be observed as Singur day and a national convention will be held as a mark of victory for the Singur farmers. On 2 September, TMC will organise cultural programmes across Kolkata.

"I supported the long standing protest of the farmers. We (TMC) have been struggling against forcible land acquisition and we highlighted the draconian nature of the 1894 Land Acquisition law.

"The erstwhile Left Front government used its muscle power to forcibly acquire land through West Bengal Infrastructure Development Corporation (WBIDC). This was wrong."

"Singur gave birth to the TMC's slogan of 'Ma Mati Manush'"

She thanked Subrata Mukherjee now TMC minister, Union Home Minister Rajnath Singh, activist Medha Patkar, erstwhile Governor of West Bengal Gopalkrishna Gandhi, as wel as the farmers who helped her to carry out the Singur movement.

"I was attacked by CPI-M workers near Dankuni in Hooghly, when I was coming from Islampur (North Bengal). From there my journey began and I vowed that I would never let any forcible acquisition take place. Our government still stands on that principal."

"We have already given rice at Rs 2 per kilo and a monthly stipend of Rs 2,000 to households in Singur who were unwilling to part with their land. We have also given contractual employment in the railways and Kissan Bazaar."
CPI-M leader Surya Kanta Mishra responds
"We are not clear about the Singur judgment But we respect the decision to give away land to the farmers."

"There was disagreement between the two judges on two points, with Justice Gowda saying that the land was not acquired for public purpose directly by the Tata Motors and Justice Mishra holding that there was no illegality in the acquisition of land for public purpose as it would have given employment to thousands of people in West Bengal."

"We have already asked state government to provide compensation to the willing and unwilling farmers after the Singur Land Rehabilitation and Development Bill 2011 was placed in the Assembly. But we are not sure what state government has done till now."

"If Mamata wont forcibly acquire land, how will she now give land to the unwilling farmers whose land has become infertile? The state government should provide a clear picture to us."
Other voices
According to Mahadeb Sarkar, a farmer who was unwilling to part with his land, "We are happy with the judgment. It is because of our protest along with chief minister Mamata Banerjee that this has been achieved."

Binoy Das, a farmer who was willing to give his land, said "I have already given my land and I am not sure how much compensation I will get . Let us see what is the outcome. But I am happy with the verdict of the Supreme Court."

Anuradha Talwar, social activist and convenor of Paschimbanga Khet Mazoor Samity which agitated in Singur, said "I welcome the historic verdict...but is Mamata really concerned about how she can bring industries back to Bengal. How is she going to create jobs for the poor? The whole issue of development needs introspection."

Medha Patkar, social activist who was behind the Singur movement, welcomed the decision and said that the historic blunder on part of the Left has eroded their popularity.

Rabindranath Bhattacharya and Becharam Manna both TMC ministers who were behind the Singur movement said that hey are happy with the verdict and asserted that Mamata's battle yielded results.

Mamata also recollected the murder of Tapashi Mullick which prompted her to take this protest forward. Tapashi Mallick a girl in her teens took part in the Singur Andolan, but was killed in the most brutal manner. She was thrashed, raped and then burnt. Tapashi's father Manoranjan Mallick said, "We have anxiously waited for this day. Today we can feel her face beaming with a sense of achievement. It is now that her soul will finally rest in bliss."
The story in numbers
Total land acquired by Tata: 997.11 acres

Landholders in Singur: 13,491

Number of land-holders who gave their land in return for compensation: 10,852

Disputed land where landholders didn't want the factory to be setup: 400 acres

Number of landholders who were unwilling to give their land: 2,639

Total compensation given by the state government till now: Rs 119.95 crore.

Till now, 4,000 farmers have received compensation while about 6,000 are yet to get it.