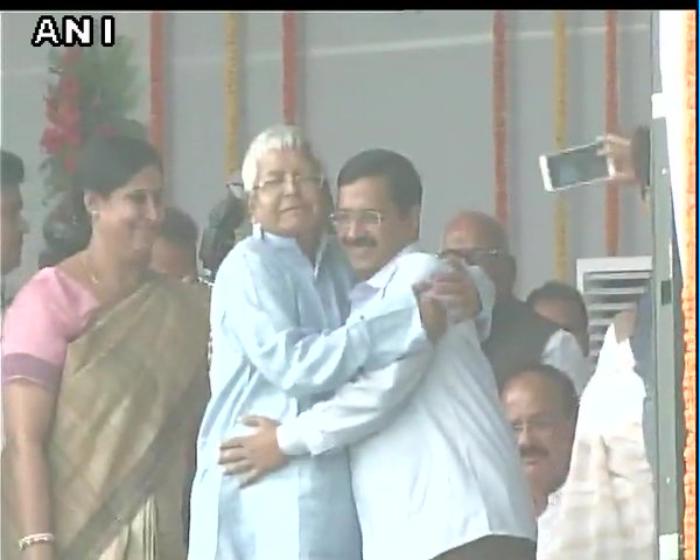 Nitish Kumar took oath as the Chief Minister of Bihar at a swearing-in ceremony organised at Gandhi maidan in Patna, on 20 November. Leaders of various political parties, including Delhi Chief Minister Arvind Kejriwal, came together to attend the event and share the dais.
Kejriwal's support to Nitish Kumar in the Bihar assembly elections portrayed a grotesque face of politics because supporting Nitish also meant that he supported Lalu Prasad Yadav's RJD and the Congress - both of which have violated Kejriwal's staunch anti-corruption stance.
There was much anticipation over how Kejriwal would behave around Congress vice-president Rahul Gandhi and RJD chief Lalu Prasad Yadav.
What this means for AAP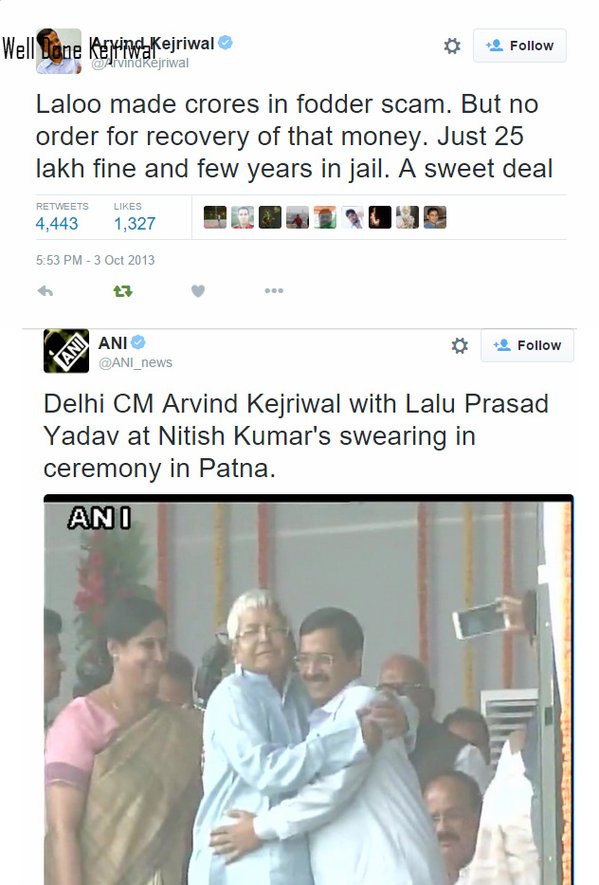 Kejriwal was a part of Anna Hazare's anti-corruption movement, which helped him become a popular figure and ostensibly marked the beginning of his political career.The AAP had also launched a ferocious campaign against Congress in Delhi and had accused the Congress of obstructing the introduction of the Lokpal bill in the Delhi Assembly.
Lalu Prasad Yadav was convicted by a special CBI court in 2013 on corruption charges. But that seems to be a thing of the past now. Kejriwal was seen sharing a warm hug with Yadav during the ceremony. This might give critics of AAP a chance to accuse him of going against his party's motto and supporting a corrupt politician.
Opposition parties have been targeting Kejriwal of compromising on his ideals and taking a u-turn to serve his political aspirations. It started after Kejriwal was invited to the Bihar Samman Samaroh in August where he openly supported Nitish Kumar. This was the first time that both leaders shared a common stage and also lashed out at Narendra Modi and his Rs 1.25 lakh crore special package for Bihar.