You've been reading about Bihar elections in the news for quite sometime now, and chances are you've read about the usual suspects in each party trying their luck this election season. While Nitish Kumar's connection with the Janata Dal (United) is not a story we need to narrate, we often feel compelled to reiterate.
So here's some info on Nitish and his key party members - basically the who's who of JD(U). Yep, we know that rhymes.
1. Sharad Yadav - President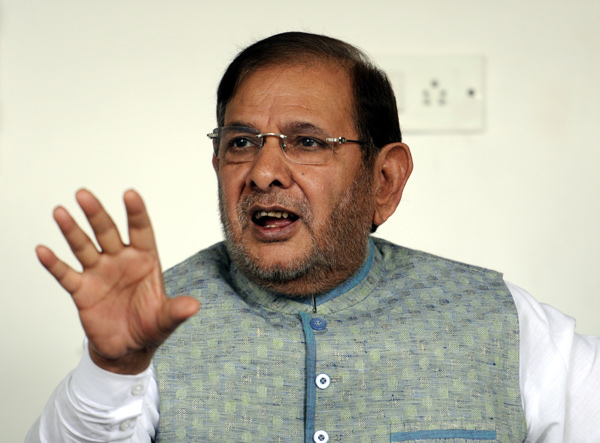 Sharad Yadav has been in the political game since 1974 when he was elected from the Jabalpur (MP) constituency of Lok Sabha. There has been no looking back for Yadav ever since.
Over 40 years hence, Yadav is currently representing the state of Bihar in the Rajya Sabha, the upper house of the Indian Parliament. Yadav has been elected to Lok Sabha seven times and nominated to Rajya Sabha twice.
He helped form JD(U) with the merger of the his faction of the Janata Dal, the Lokshakti Party and the Samata Party on 30 October 2003. He has held the position of National President ever since.
2. KC Tyagi - Chief General Secretary and National Spokesperson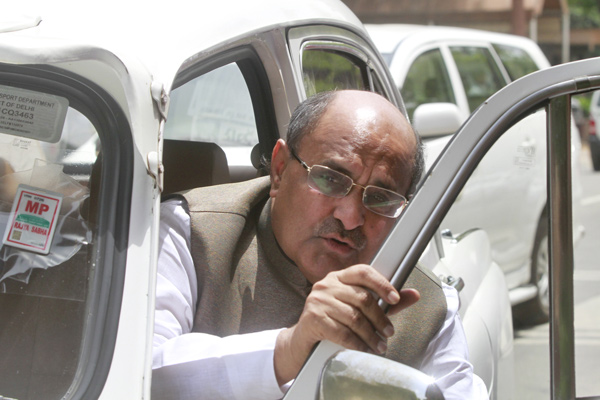 KC Tyagi, member of the Rajya Sabha, currently represents the state of Bihar in the House. Back in 1989, Tyagi was elected to the Ninth Lok Sabha from Hapur. From 1994 to 1997, he served as the chief secretary general in Samajwadi Party.
Tyagi is currently the Chief Gen Sec and Spokersperson for JD(U). He is also the Chairman of the Parliamentary standing committee on Industry.
3. Ali Anwar Ansari - MP from Bihar in Rajya Sabha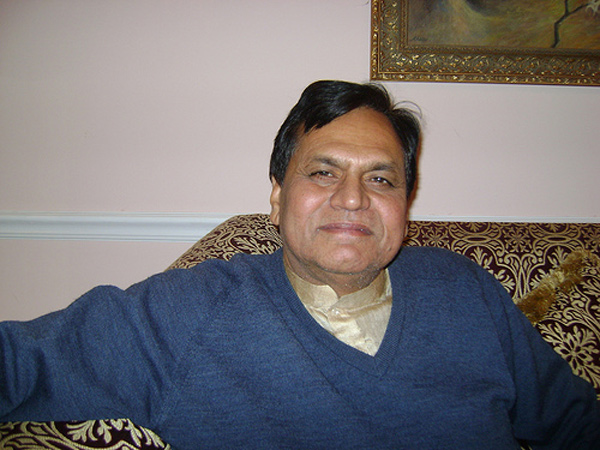 Ali Anwar Ansari is a rather interesting member of the JD(U). Interesting because he has previously stated that he has taken support from the party to become an MP and represent downtrodden Muslims. In fact, Ansari has documented the lives of Dalit Muslims of Bihar in his book Masavat ki Jang, a text that throws open the debate of caste issues within Islam.
Ansari was sent to Rajya Sabha by JD(U) in 2006. He started his political career in a Communist organisation and yet entered Parliament with the help of a political party that is in partnership with the right-wing Bharatiya Janata Party (BJP).
4. Bashistha Narain Singh - Bihar state President of JD(U)
Bashistha Narain Singh is a politician from Samata Party and a Member of the Parliament representing Bihar in the Rajya Sabha. He is currently Bihar state President of JD(U).
Recently in an interview to The Statesman, Singh had predicted BJP's future in Bihar: "Story of BJP's downfall will start from Bihar. And BJP knows the consequences of losing Bihar very well as the stakes are high. And this is the reason why the entire nation is eyeing on Bihar."
5. Nitish Kumar - Chief Minister of Bihar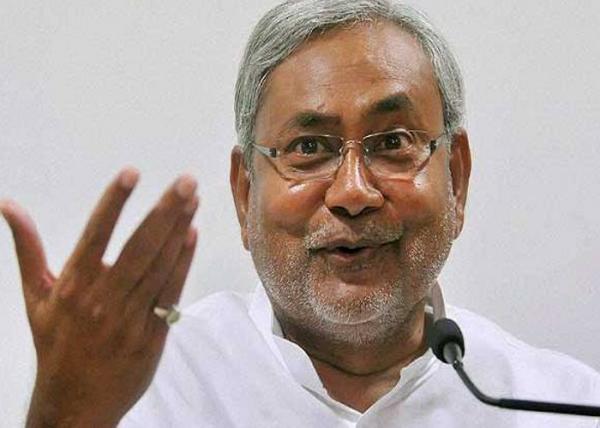 We decided to go with the 'last but not the least' cliche. Because why not. Nitish Kumar has been the face of not just these elections, but all of Bihar. The Chief Minister of Bihar for two consecutive terms, Nitish has been the people's favourite so far.
On 17 May 2014 Nitish had resigned, taking moral responsibility for JD(U)'s poor performance in the 2014 general elections. However, he returned to office soon after in February 2015. But did you know that the CM had tried his luck at the Indian National Congress back in 1952 and 1957 elections? That's right, after Congress denied him a candidature, he decided to join Janata Party, and boy did it do him some good.
Nitish's political affiliations in the past are also quite interesting. He participated in Jayaprakash Narayan's (JP) movement along with Anand Mohan Singh between 1974 and 1977. He has also served as the Union Cabinet as Minister for Agriculture.
But the real question is, will Modi trump him this time?
Text by Durga M Sengupta