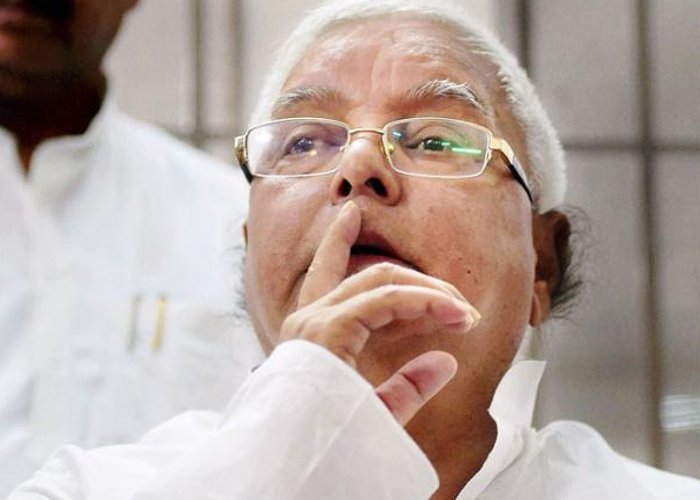 Former Bihar Chief Minister Lalu Prasad Yadav provides our nation with large doses of laughter with his satirical speeches, absurd jokes, and superb mimicry.
But this time the joke is on him after the affidavit submitted by his two sons, who are contesting in the upcoming Bihar Assembly elections, showed that his eldest son Tej Pratap Yadav is actually younger than his other son Tejaswi Yadav.
The affidavit submitted by Tej Pratap Yadav shows his age as 25 while Tejaswi Yadav mentions his age as 26.
Tej Pratap is contesting from Mahua area of Vaishali district and Tejaswi is contesting from the rural constituency of Raghopur.
Lalu Yadav's elder son Tej Pratap Yadav shown 25 yrs of age and younger son Tejaswi Yadav shown aged 26 in affidavit. pic.twitter.com/SiOIBc1j7q

— ANI (@ANI_news) October 5, 2015