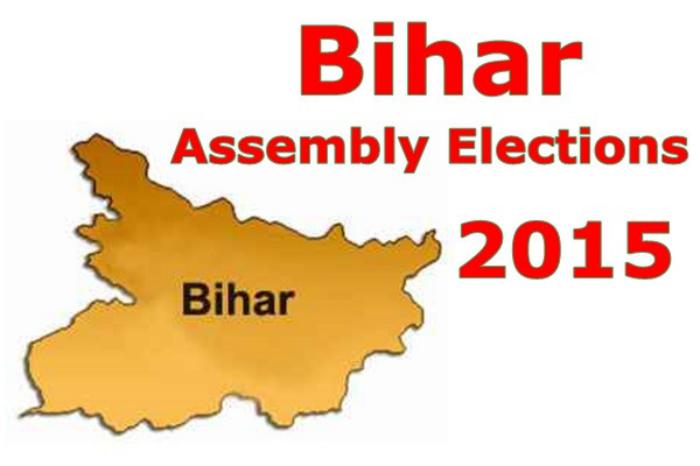 Political parties often make blanket statements about getting rid of people with criminal backgrounds. But when it comes to actually distributing party tickets, what appears to matter is the 'winnability' of the candidate, criminal or not.
BJP leaders often accuse RJD of being synonymous of jungle raj. They may even ask voters not to let Bihar Chief Minister Nitish Kumar come back to power again as it would give RJD supremo Lalu Prasad Yadav another opportunity to unleash lawlessness in Bihar. As the saffron party has repeatedly said, If not BJP, then be prepared for another 'jungle raj'.
But out of the 16 candidates BJP has fielded in the second phase, 11 have criminal backgrounds.
But wait. Things are not so clean and rosy with other political parties either.
Interestingly, out of 16 candidates of the BJP, 11 have criminal records (nearly 69 per cent), a number not so different from the percentages of the Rashtriya Janta Dal (RJD) and Janata Dal (United).
Communist Party of India (CPI) has 4 out of 13 candidates who hold a criminal record, 15 out of 32 candidates from Bahujan Samaj Party (BSP) have unsavory pasts. Others in the game are 4 out of 6 candidates from Congress, 6 out of 19 candidates from Samajwadi Party (SP) and 34 of the 146 independent candidates.
Candidates with serious criminal cases include 6 (38%) out of 16 candidates from BJP, 5 (38%) out of 13 candidates fielded by JDU and nine (69%) out of 13 RJD candidates.
Not just criminal records, some also hold questionable assets.
Reportedly, average assets per candidate for 16 BJP candidates was Rs 4.19 crores.
A total of 32 BSP candidates have average assets of Rs 2.78 crores, 13 from JDU have average assets worth Rs 1.65 crores, 6 Congress hold about Rs 1.44 crores and 13 RJD are enjoying a sweet Rs 1.89 crores.