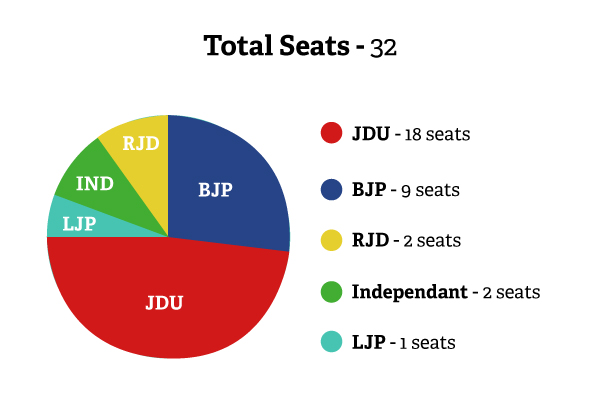 The polling for second phase of the Bihar Assembly elections began today, a total of 458 candidates are contesting for the 32 Assembly seats.
In the previous 2010 Bihar Assembly elections out of 32 seats, Janta Dal (United) had won 18, Bhartiya Janta Party (
BJP
) 9, Lok Janshakti Party (LJP) 1, Rashtriya Janta Dal (RJD) 2 and two seats were won by Independent candidates.
Let's take a look at the 32 constituencies and candidates who won from them in the 2010 Bihar Assembly elections.