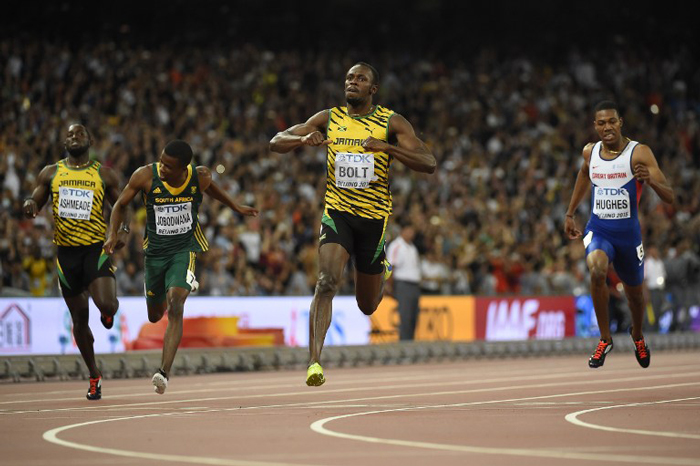 Jamacain sprinter Usain Bolt left American Justin Gatlin gasping for air, for the second time in a week. Going into part one of their showdown, Gatlin was the dominant sprinter. Gatlin came into the final on the back of his fifth sub-9.8 second performance of the season. The margin though was miniscule. Gatlin won the sliver in 9.80 seconds, narrowly losing out to Bolt who ran a superb 9.79 seconds.
At an age of 33, Gatlin may never be able to stand on top of the podium in his career.
The 29-year-old Jamaican, Bolt, after stumbling in the semifinals, locked up the gold medal in the final. Bolt did so on the track, where in 2007, he first became Olympic champion seven yers ago.
Coming into the championships, Bolt had run only one 200m all summer. That too, a lacklustre 20.13 back in May. Gatlin, on the other hand, had run more than two tenths of a second faster than any other man in the field this year. Almost half a second faster than Bolt.
Part two of the showdown, five days after winning the 100m gold, the 200m final, was classic Bolt. Bolt won the rematch as he opened unconquerable gap after the first 100m. During the last few meters of the race, Bolt slowed down, as he usually does, thumped his chest and crossed the line in first place for the gold medal. "I'm happy to be a 10-time World Championships gold medallist, especially when people have been saying I would lose."
Stat: Usain Bolt has won four 200m world titles in a row and hasn't lost a global championship since 2008.