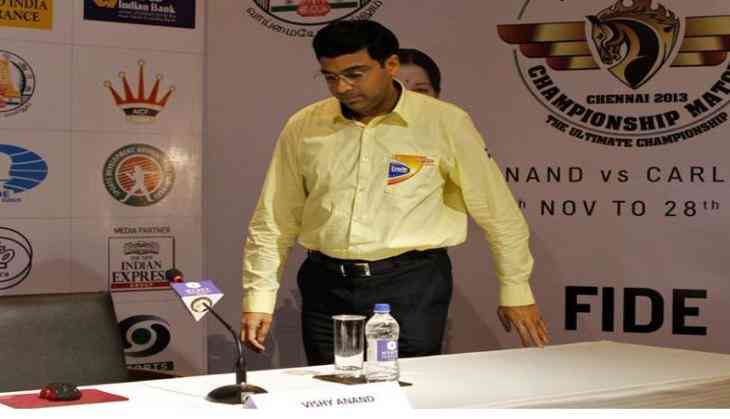 Former World Champion Viswanathan Anand outclassed World No. 1 Magnus Carlsen in the ninth round of the World Rapid Championship (WRC), here on 27 December.
Taking the revenge of his 2013 World Championship loss, Anand defeated Norway' Magnus in 34 moves.
Anand, by far, has been unbeaten in the tournament with five wins and four draws from the nine encounters.
The Indian Grandmaster currently is in lead with Vladimir Kramnik and Wang Hao at the ongoing Championship.
-ANI