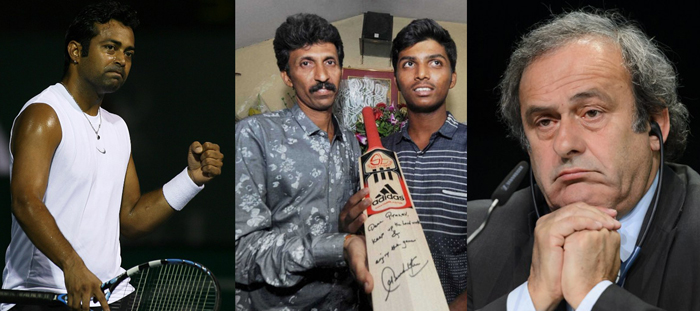 Hello! Here is your sportswire for the day -
01
SAFF Champions India gain 3 spots to rise to 163rd in FIFA rankings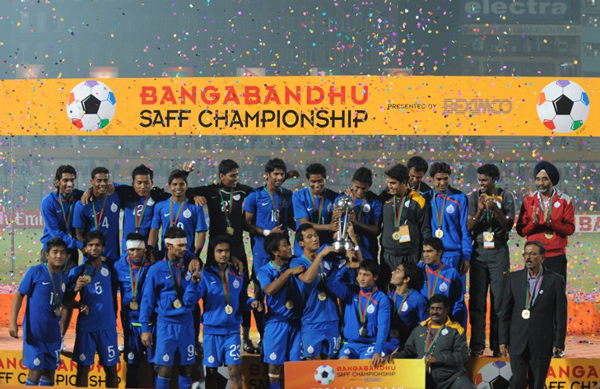 The Indian football team moved up three rungs to occupy 163rd spot in the FIFA rankings issued on Thursday on the back of its SAFF Cup title triumph.
India beat Afghanistan 2-1 in the summit clash on 3 January in Thiruvananthapuram to lift the SAFF Cup for the seventh time.
With 139 points to its tally and a gain of seven points from last month, India occupy 31st spot among Asian countries.
Iran on the 43rd spot leads the Asian countries in the world rankings, followed by Korea (51), Japan (53), Australia (59) and UAE (64).
Overall, Belgium continued to lead the rankings table, followed by Argentina, Spain, Germany, Chile and Brazil in the top five.
02
Leander Paes
forced to pull out of Chennai Open after partner falls ill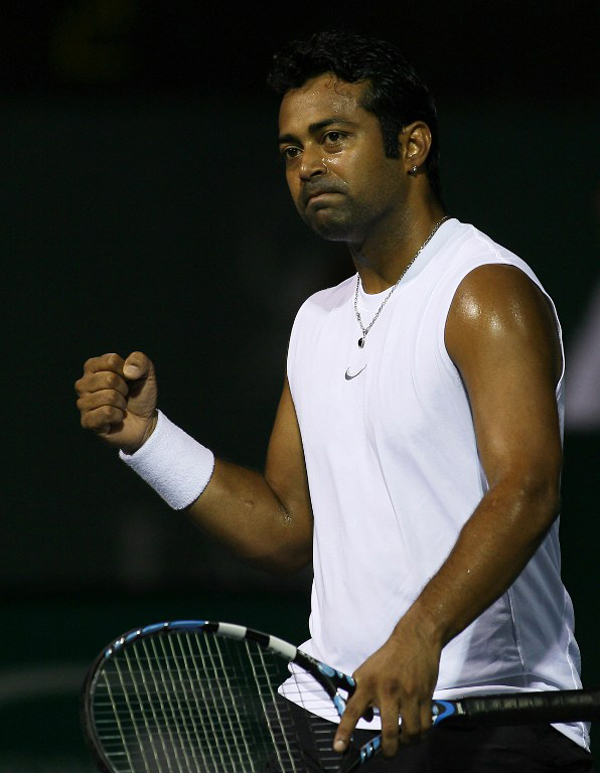 Indian tennis great Leander Paes will not take further part in the ongoing Chennai Open with his men's doubles partner Marcel Granollers falling ill.
The second-seed pair was to face Austian Krajicek and Benot Paire in the quarterfinals later on Thursday.
"It is a huge disappointment for me that I won't be able to play in front of my home crowd. I hope Marcel gets fit in time for the Australian Open," said Paes.
Paes and Granollers had beaten Taro Daniel and John Millman in the opening round on Tuesday.
03
Delhi Dynamos accuse Bengaluru FC of breaching FIFA norms over Robin Singh transfer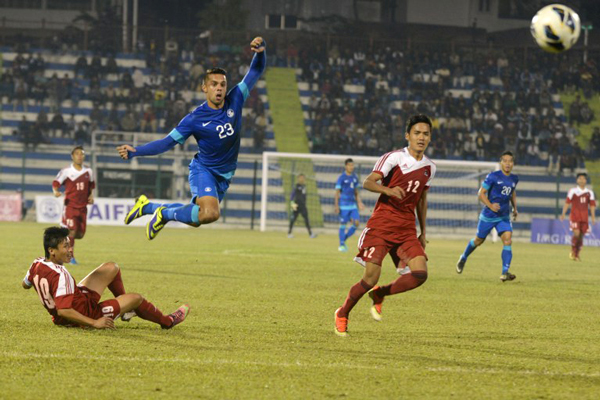 As Indian striker Robin Singh failed to return to Bengaluru for the I-League pre-season on 9 January after no release contract was signed by Delhi Dynamos, the club has accused Bengaluru FC of breaching FIFA norms.
A Delhi Dynamos FC statement read :
"Delhi Dynamos never entered into any agreement with Bengaluru FC to release Robin Singh for any post-season/pre-season camp. Ideally, any official football club should wait for a written agreement of transfer before contacting and taking a player from its Parent Club."
"Bengaluru FC did not provide Robin Singh with any insurance on joining the pre-season, nor did they provide him with a formal agreement for transfer. Neither did they follow into any agreement with DDFC for such matter."
"DDFC is willing to go to the highest level against Bengaluru FC for such unprofessional and negligent behaviour towards our player Robin Singh and Delhi Dynamos FC. Bengaluru FC has clearly breached FIFA norms."
04
Michel Platini withdraws bid for FIFA presidency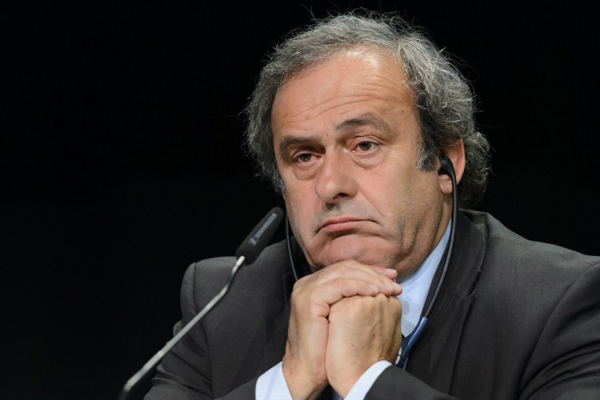 Banned European football boss president Michel Platini has withdrawn his candidacy from the race for the presidency of soccer's scandal-plagued governing body FIFA.
In an interview with French sports daily L'Equipe he said,
"I withdraw my candidacy. I can no longer (go through with it). I have neither the time, nor the means to go and see the voters, to meet people, and to fight with others."
"By withdrawing, I chose to fully focus on my defence of a case where there's no talk of corruption, falsification anymore, in which there's nothing left."
"It's a matter of schedule, but it's not just that. How do you win an election when you're prevented from campaigning?"
05
Sachin Tendulkar gifts bat to record breaker Pranav Dhanawade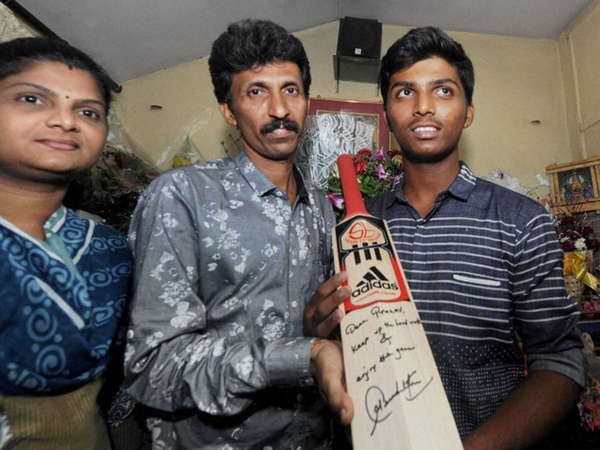 After his record-breaking knock of 1,009 runs, Pranav Dhanawade received a gift from Sachin Tendulkar that he will likely cherish for the rest of his life.
Tendulkar sent over an autographed bat to the youngster's residence with a personalised message. The BCCI confirmed Tendulkar's gesture in a tweet which read, "Master Blaster @sachin_rt gifts his own autographed bat to #PranavDhanawade for his record breaking innings."
Dhanawade had reached the score of 1,000 in merely 323 deliveries in an inter school match against Arya Gurukul, playing for KC Gandhi higher secondary school in the Bhandari Cup organised by Mumbai Cricket Association.