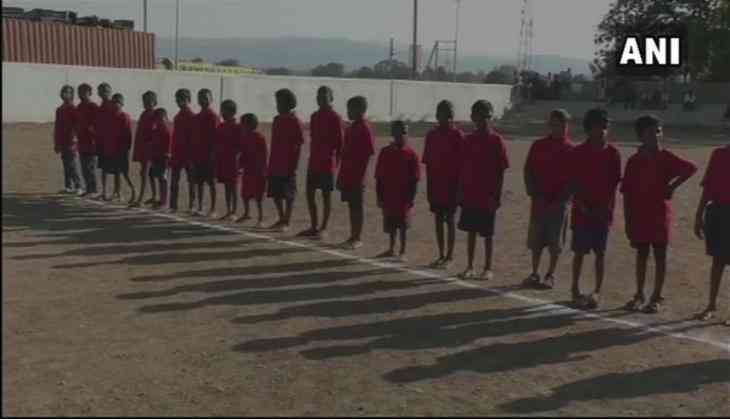 The Ministry of Youth Affairs and Sports organised a sports competition under 'Khelo India Scheme' for differently-abled students at a school in Balrampur, on Wednesday.
In a move to promote sports, the sports ministry, for the first time, organised such an event under the aegis of Chhattisgarh's Special Olympic India, which witnessed about 150 participants.
"I am happy playing these games. I am feeling very good," said a participant.
Meanwhile, Rajesh Pratap Singh, district coordinator of Olympic Games for the Ministry of Sports and Youth Welfare, said that such events will be organised every year, considering the fact that the children are interested in it.
Games such as 50-meter race, 100-meter race, relay race, ball throw, football, badminton and skill games, were part of the event.
--ANI