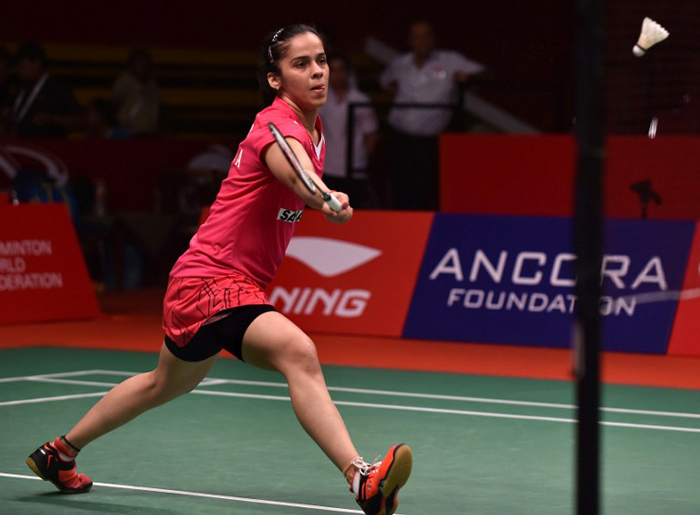 Saina Nehwal had to settle for the silver medal at the 2015 BWF World Championships in Jakarta, after a heartbreaking loss to top seed Carolina Marin in the women's singles final on Sunday, 16 August. The Indian shuttler, however, created history by becoming the first Indian to play in the final of the championship.
Saina started the match strongly, and raced to a 7-5 lead early on. Marin, however, responded back in an aggressive fashion, and courtesy of her phenomenal net play, won six straight points to grab a 11-7 lead. From there on, the Spanish World no. 1 did not look back, and closed out the first game at 21-16.
Saina once again started the second game as the better player, and took a 12-6 lead in a few minutes' time. However, some brilliant attacking display from Marin, combined with a few uncharacteristic unforced errors from Saina, saw the Spanish shuttler win 7 straight points to take the lead at 13-12.
The second game then turned into a see-saw battle as both players fought it out to take control of the match. At 18-18, Marin's offensive game came to the fore once again, as she won two straight points to earn two championship points. Saina saved the first point, but made an error in the next one to lose the match to the Spaniard. Carolina Marin, thus, successfully defended the title she won last year in Copenhagen.
Saina had also lost to the same opponent at the All England Championships final earlier this year.