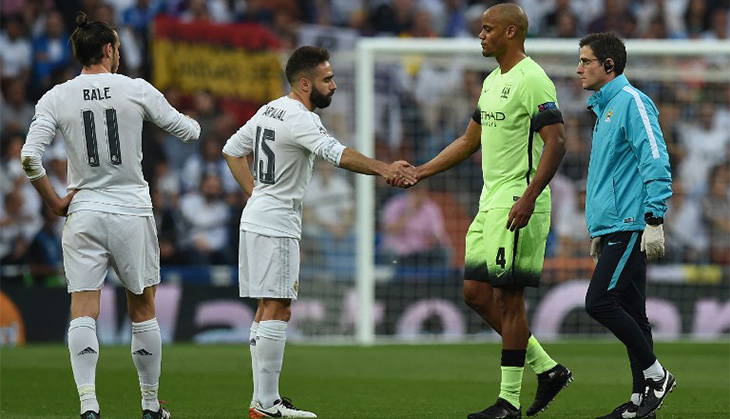 Real Madrid has made it to the finals of Champions League one more time after the Spaniards claimed a 1-0 aggregate victory in their Champions League semifinal on Wednesday.
Real Madrid will be trying to make its 11th Champions League title playing against Atletico which eliminated two-times champion Bayern Munich on Tuesday.
The all-Spanish showdown will be in Milan on 28 May.
The victorious turn in the match came when Manchester City suffered an own goal from Fernando in the 20th minute of the match. This also remained the only goal scored in the whole match.
Although the goal seemed to be on target regardless of Fernando's interference even by the rules it should have been a regular goal.