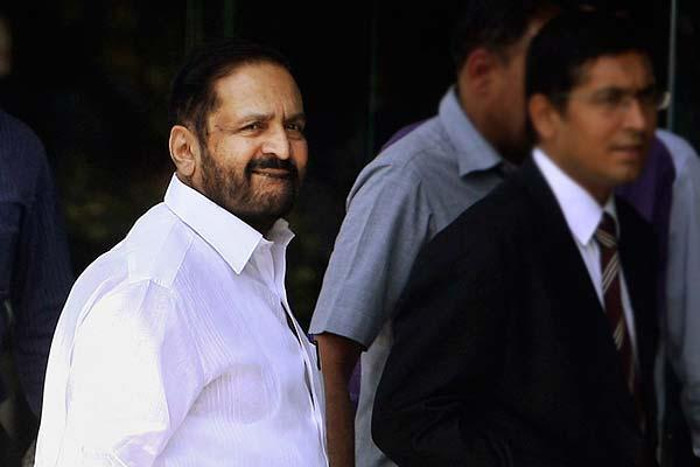 A Comptroller and Auditor-General (CAG) report on 23 August revealed that the Prime Minister's Office (PMO) had made Suresh Kalmadi the chairman of the Commonwealth Games Organising Committee in 2010 despite objections by former Sports Ministers Sunil Dutt and Mani Shankar Aiyar.
According to The Hindu, the CAG report will be taken up by Parliament's Public Accounts Committee (PAC) headed by the then Food Minister in the United Progressive Alliance government, KV Thomas.
The report suggests that "the bid document of May 2003 envisaged the Organising Committee (OC) as a government- owned society, with the chairman of the OC a government appointee, and the IOA president only an Executive Board vice-president."
However, the Organising Committee was ultimately set up in February 2005 as a non-government society with Kalmadi as chairman. The decision was taken by the PMO in December 2004 despite "serious objections by then Sports Minister Sunil Dutt" as it had "turned the OC into a body outside the government's control, without commensurate accountability to the government and concomitant controls," the report said.
In 2007, Mani Shankar Aiyar and the late Sports Secretary SK Arora with the PMO highlighted the ineffective position of the Ministry in exercising control over the OC. But their attempts were met with strong resistance from the OC chairman (Suresh Kalmadi) and were rendered unfruitful.
The CAG report disclosed that "the total projected revenue by the OC was Rs. 682.06 crore, while revenue realised (after deducting revenue generating costs) was a mere Rs. 173.96 crore. Both the Sports Ministry and the Ministry of Finance failed to exercise due diligence and did not seriously challenge the OC's claim of revenue neutrality."
Suresh Kalmadi was charge-sheeted by the CBI in 2011 and spent 10 months in prison before securing his bail.