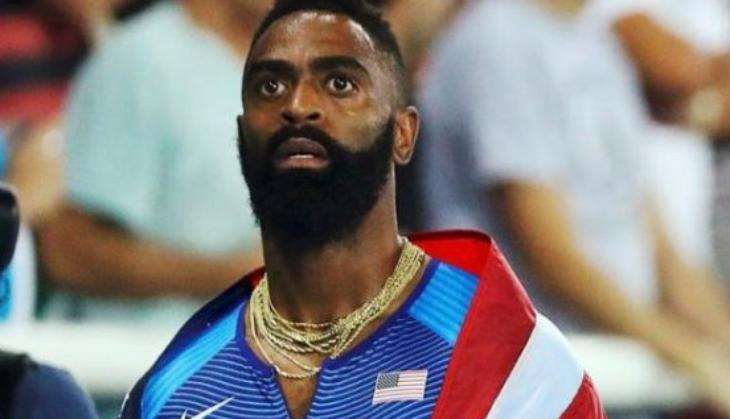 Olympic sprinter Tyson Gay's daughter, Trinity Gay, 15, died on Sunday after getting caught in a crossfire at a parking lot in the University of Kentucky campus.
The athlete's agent Mark Wetmore confirmed the news of the athlete's demise to the media, soon after the coroner's office for Fayette County in University of Campus declared her dead. The victim was shot in the neck.
According to a report in an international news agency, the accused Dvonta Middlebrooks, 21, was arrested and charged with endangerment and possession of a firearm by a convicted felon.
Lexington police, in a statement, said that officers went to the parking lot around 4 pm when commuters reported of an exchange of gunfire between two vehicles parked in the lot. However, police spokesperson Brenna Angel said that Trinity Gay wasn't in either of the vehicles involved in shooting.
Trinity Gay was a sprinter at Lafayette High School in Lexington and finished fourth in the 100 metres and fifth in the 200 metres at the state Class 3A high school track meet in May. She also ran on a 4x200 relay team that finished fourth. Her father still holds the state record in the 100m, set in 2001.
Commenting on the incident, Fayette County Public Schools superintendent Manny Caulk, said, "Our hearts are broken this morning over the loss of Trinity to this tragic and senseless act of violence. Please join us in keeping the Gay family close in thought and prayer and supporting the students, staff, and families at Lafayette High during this unspeakably difficult time."
Kentucky High School Athletic Association commissioner Julian Tackett tweeted that he was stunned: "Shocked to hear of death of Trinity Gay. A life of such potential cut so tragically short. Sympathies to Tyson and entire family."
Tyson Gay was a part of US team which won a silver in the 4x100m relay at 2012 London Games. He was a member of the American men's 4x100-meter relay team that finished third in the final before being disqualified for an illegal baton exchange between Mike Rodgers and Justin Gatlin.