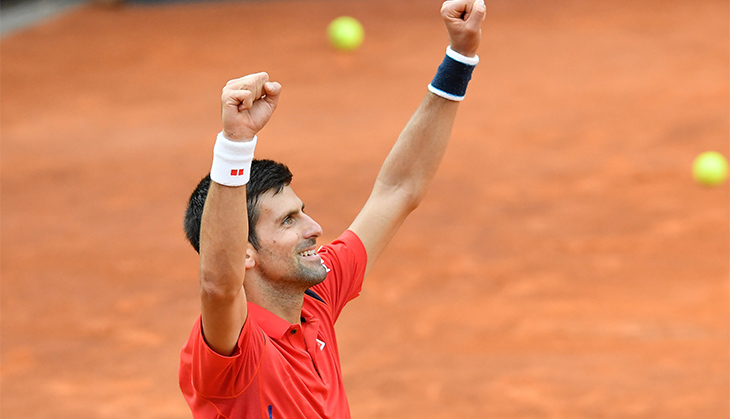 World number 1 Novak Djokovic reached the semi-finals of the Rome Masters, by beating world number 5, Rafael Nadal, in the quarterfinals on 13 May.
The match between the champions was a thriller as they battled it out for a semi-final berth in the Rome Masters. The world number 1 denied five set points to his opponent in the second round of the thriller. Novak won the match 7-5, 7-6 (4).
Djokovic's seventh consecutive win over Nadal also marks the last time that the two champions play each other before the French Open, which starts in nine days.
"It felt definitely special to be on the court today playing against Rafa for several hours," ESPN quoted Novak, as saying. "Thankfully, we didn't play like Grand Slams, best of five. Who knows when this match would finish?"
Novak will either face Kei Nishikori or Dominic Thiem in the semi-final of the Rome Masters.