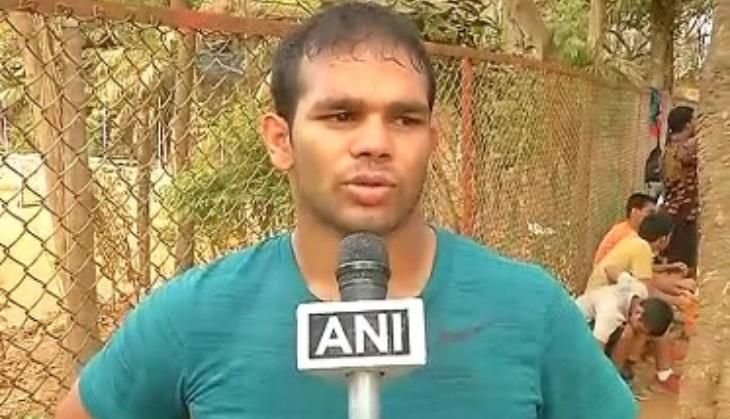 Narsingh Yadav's roommate and fellow wrestler at the Sports Authority of India's Sonepat centre, Sandeep Yadav, has also failed a dope test conducted by the National Anti-Doping Agency (NADA), testing positive for the same banned substance as Narsingh.
The Indian Olympic contingent suffered a huge blow when Narsingh was reported to have failed a dope test. The wrestler was supposed to compete in the 74kg at the Summer Olympics. He has currently been suspended and the disciplinary committee will decide if he will participate in the Rio games; however, his prospects look bleak.
Soon after the test results were made public, Narsingh and the Wrestling Federation of India (WFI) claimed that the scandal was a conspiracy against him.
With Sandeep, who is not a part of the Rio Olympics contingent, also testing positive, both Narsingh and WFI claimed that it narrows down to a conspiracy theory and hints towards a definite case of sabotage.
Both the wrestlers have been tested positive for methandienone - an anabolic steroid.
"My roommate Sandeep Yadav, too, has tested positive for the same substance. We used to train together and eat together. He wasn't even going to the Olympics. Why would he do it? This shows something isn't right," said Narsingh Yadav.
The assistant secretary of WFI Vinod Tomar said there is definitely foul play involved.
"The fact that Narsingh's teammate at the camp has also tested positive for the same substance, it clearly looks to be a foul play. Both the wrestlers were consuming the same supplements as they were roommates. It arises suspicion. There was a high quantity of steroid in the sample, which is hard to believe. It seems like a deliberate thing. Why would anyone take such a high dose?" Tomar said.
Since just the two of them have been tested positive in the camp, this clearly indicates that something is wrong, Tomar claimed.
The WFI has also rejected the idea of naming any replacement in the 74kg category should NADA's anti-doping disciplinary panel penalise Narsingh with a ban.
"There is no question of naming Narsingh's replacement. We are only waiting for the final verdict in the case," WFI president Brij Bhushan Sharan Singh told media.