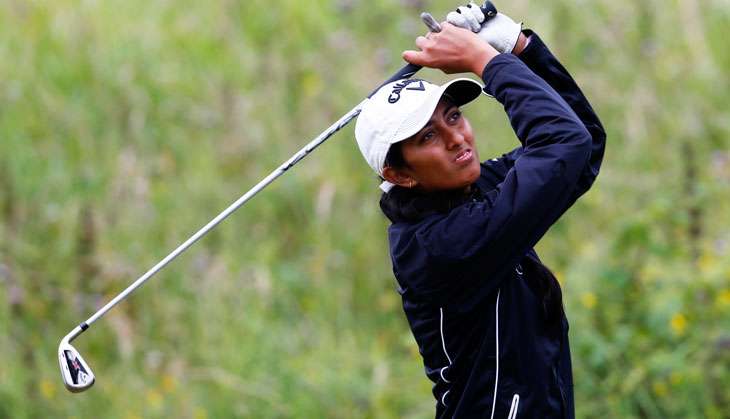 Eighteen-year-old Aditi Ashok has become a sensation in the field of golf in India as she became the first Indian woman golfer to bag the 2016 Ladies European Tour on 13 November. While not many know who Aditi Ashok is, she made the nation proud when she became the only Indian golfer and the youngest contender in the field of golf in Olympics. She finished 41st out of 60 players in the women's event with just 23 shots behind gold medal winner Inbee Park of South Korea.
Currently coached by Steven Giuliano of Kuala Lumpur, Ashok started learning golf when she was just five years old. At six, she played her first round of game and from there, it was no looking back for the young rising golf sensation.
Taking the professional highway on 1 January 2016, Ashok has reached incredible heights in the game.
Also Read: Aditi Ashok wins Hero Women's Indian open, becomes 1st Indian woman to win Ladies European Tour
Ashok is the youngest and the first Indian to win LET's Lalla Aicha Tour School 2016 with the lowest winning score of 23 under par at 17 years. With this win, she equaled the men's course record and set a new women's course record with her career's lowest round of 10 under par on Samanah Country Club.
Adding a golden feather to her hat of achievements, she also holds the accolade of being the only Indian golfer to have played the Asian Youth Games (2013) Youth Olympic Games (2014) and Asian Games (2014).
Following her performance in Rio Olympics 2016, she said, "Obviously I didn't play as well as I hoped, especially the last two days. But I'm sure there has been a lot of attention on me, so women's golf has become a bit popular. I'm hoping to see it grow in coming time."
"I'm going to build on this, and the next time I play bigger events, I'm sure this experience is going to help me."
Winning 17 titles in her amateur career - including six international - Ashok is the first Indian to lift the St Rule Trophy (Ladies British Amateur Stroke Play) and the Singha Thailand Amateur Championship.
Along with the 2016 Ladies European Tour, she was also the first Indian woman to win the Ladies British amateur stroke-play championship at Leeds in 2015. She finished 2015 as World No.11 on the World Amateur Golf Ranking (WAGR), and was the Best Indian Amateur and Best Asian Amateur for the year.
With all these wide-spread accolades, it is completely safe to say Aditi Ashok is the rising star of women's golf in India and will continue to make the nation proud as she has a long way to go.