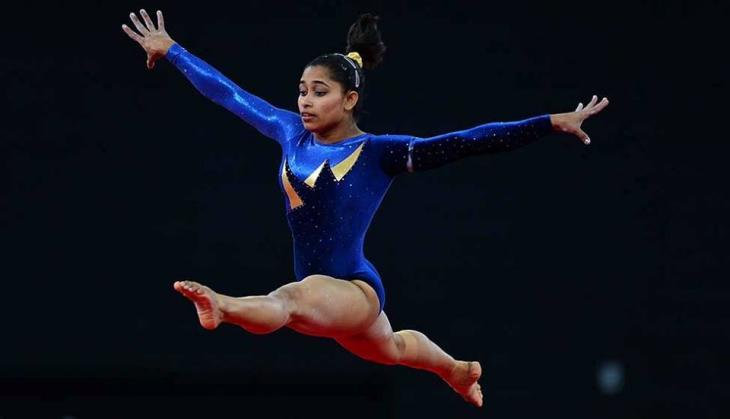 Indian gymnast Dipa Karmakar, from Tripura, has created history by becoming the first Indian woman gymnast to qualify for the Olympics. 
She will be a part of the Indian contingent at the Olympics, scheduled to be held in Rio de Janeiro, Brazil, between 5-21 August, 2016.
Karmakar's qualification for the Olympics stems from years of her consistent performances in several global events. Here are 5 facts you need to know about Dipa Karmakar:
Dipa has had the same coach since she was 6
Dipa was born on 9 August 1993 in Agartala. She took to gymnastics at the age of 6 under the tutelage of legendary Indian gymnast, Bisbeshwar Nandi. 
Nandi has remained her coach ever since and was instrumental in helping her qualify for the Olympics. In the current professional atmosphere of modern day sport, it is rare for sports personalities to have ever had only one coach.
A gymnast with flat feet
Flat feet may be a common phenomenon. But it can prove severely limiting for an athlete - especially a gymnast of Dipa's calibre. She suffered from flat feet but overcame it after several rounds of exercises that helped correct it over time.
Champion at a young age
It was when Dipa Karmakar won the junior national championships as a 14-year-old in 2007 that she first came into the limelight. She was a part of the Indian contingent in the 2010 Commonwealth Games in Delhi and has since said that seeing Ashish Kumar win India's first gymnastics medal inspired her immensely to chase her own dreams.
Commonwealth Games glory
At the 2014 Commonwealth Games in Glasgow, she became the first Indian woman to win a CWG medal - a bronze with a vault difficulty of 7.
No stranger to scripting history
In 2015, Karmakar logged the highest score on a pradunova in the world with a tally of 15.100 that includes 7.00 for difficulty, 8.1 for execution and 0.1 for penalty. 
Only two other of her contemporaries have competed in the pradunova: Yamilet Pena of Dominican Republic and Fadva Mahmoud of Egypt.