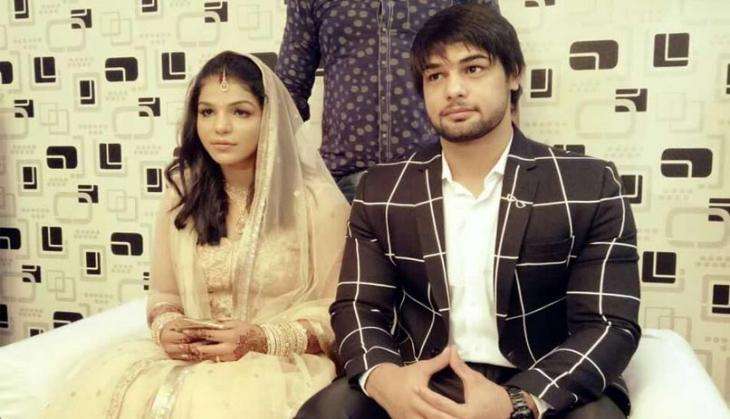 2016 Rio Olympics wrestling bronze medallist, Sakshi Malik, in a private function in Rohtak,on 16 October, married her long time friend and fellow wrestler Satyawart Kadian.
Soon after she shot to fame for her brilliant performance in the Olympics, her family announced that she would be marrying fellow wrestler Satyawart Kadian. According to reports, the two wrestlers had agreed upon the wedding before Malik flew to Rio.
Commenting on Satyawart, Sakshi Malik said, "He is very supportive and thinks of my dreams as his own."
Let's have a look at who Satyawart Kadian, the would-be of our nations pride:
Son of Satyawan Kadian, an Arjuna Awardee and 1988 Summer Olympics Olympian, Satyawart represented India for the first time in 2010 Youth Olympics where he won a bronze medal. During the 2013 World Youth Wrestling Championships, he became the only Indian to win a bronze medal.
Representing India in 2014 Asian Wrestling Championship and in 2014 Commonwealth Games in Glasgow, Satyawart won bronze in both occasions.
Both Sakshi Malik and Satyawart Kadian hail from Rohtak, Haryana, and belong to wrestling families.