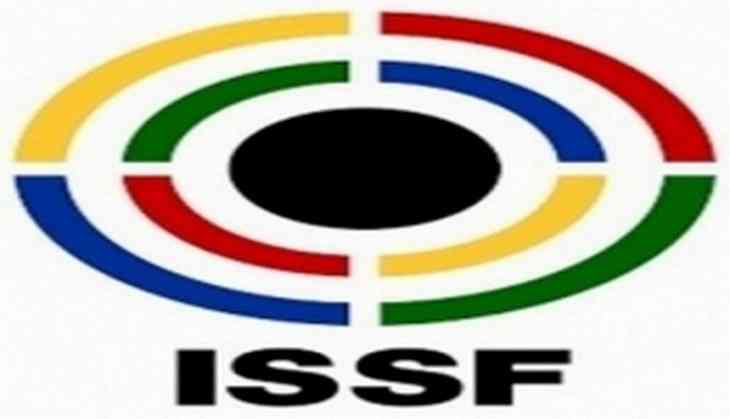 Akash Saharan, Vivaan Kapoor and Janmajai Singh Rathore gave the Indian squad enough reason to smile, as they stayed in contention for the final of the Junior Men's Trap shooting event on day one of the International Shooting Sport Federation (ISSF) Junior World Cup Shotgun, being held at Porpetto, Italy.
Akash shot rounds of 24 and 25 for a 49 out of 50 to lead the qualification standings out of 71 shooters.
Vivaan and Janmajai amassed 46 each to stay in fourth and fifth place respectively. The top six make it to the final rounds.
Lakshay Sheoran was on 45 and in 12th place and three good rounds can also get him into contention while a fourth Indian Manavaditya Singh Rathore shot 39 to lie in 43rd place.
The Junior Women's team, however, fell short with two shooters-- Nivetha Nenthirasigamani and Soumya Gupta --falling six short of the final qualifying target and finishing 12th and 13th respectively. They shot 56 out of 75 when 62 would have made them eligible for a finals shoot-off.
Manisha Keer finished 23rd on a score of 53 while Kirti Gupta ended 32nd with 51.
While the Junior Women's Trap finals will be the last event of day one, the Junior Men's Trap finals are slated for Friday, after three more rounds of qualifying determine the final six.
-ANI