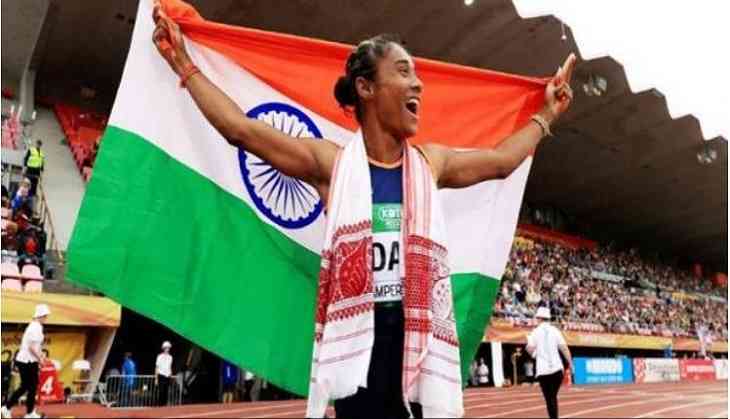 Indian sprinter Hima Das has created a history and become the first Indian woman to win the gold medal at IAAF World Under-20 Athletics Championships. Yes, Hima has won the medal in 400 meters woman final race on the third day of competitions.
Hima took the lead in the final match played in Tampere Stadium after completing her race in 51.46 seconds. With this victory, Hima has become the first Indian woman to win a gold medal in all the categories of this championship.
Now, an 18-year-old athlete has also joined the company of star javelin thrower Neeraj Chopra, who also won the gold in Poland in 2016.
Well, Hima Das has become the first Indian woman athlete who has won the gold medal and created history. However, Seema Punia (bronze in discus 2002) and Navjeet Kaur Dhillon (bronze in the discus in 2014) has also become the medal winner in the World Junior Championships.
Meanwhile, Andrea Miklos of Romania came in the second position and received a silver medal after finishing the race in 52.07 seconds while Taylor Manson of US completed the Championship in 52.28 seconds.
Know who is Hima Das?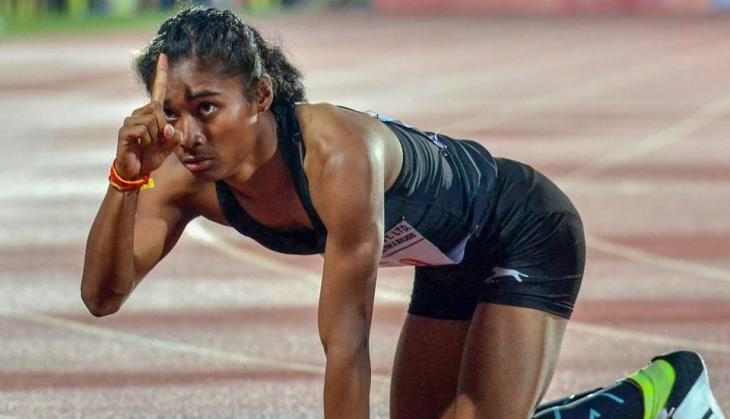 Hima belonged from Dhing village in Assam's Nagaon district and she got trained in her father's rice fields in the village, from where she started her journey to this level. She took her career seriously in the race from the last year. Earlier, the 18-year-old girl has also clocked an India U-20 record of 51.32 seconds and finish the 400 m race on sixth position in the Commonwealth Games in Gold Coast this year in April.

Well, Hima's commendable journey is not easy as it seems, she tried a hard to achieve this, earlier, she has also set the record in Indian U-20 400 m race in 51.13 seconds and also win the gold in the recent National Inter-State Championships in Guwahati.
However, no Indian woman won the gold medal in the World Championship at any category either in junior or senior.