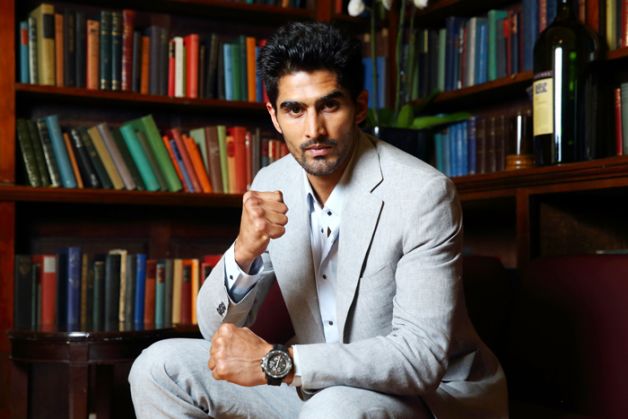 Indian pugilist Vijender Singh has drawn the ire of the Haryana High Court after his decision to turn professional and join the Queensbury Promotions boxing league. The court had issued a notice to the boxer and the state of Haryana for 24 July, terming the decision of the boxer as being against the sports policy. When the hearing resumed on Friday, 24 July, the additional advocate general, Haryana, sought three weeks' time for filing a reply. Since the previous notice issued to Singh was not received back by the court, either served or unserved, he has been issued a fresh notice for 20 August.
Haryana Police's objection to Vijender's professional plunge
The Haryana Police had earlier objected to Vijender Singh turning professional, saying action would be initiated against him if he failed to seek permission from the government for the same. Vijender was given the position of DSP by the state government after his bronze medal win at the 2008 Olympics. Following the warning, Vijender had this to say to reporters: "I have already asked for permission from regional police. I have met the officials of Haryana government and I am hopeful everything will be sorted out soon."
The argument against Vijender
The main argument against Vijender Singh is that, being a government employee, he cannot sign a professional contract with another entity without prior permission from the government. With him set to take part in his first professional bout later this year, there is a likelihood that his job with the Haryana Police will be terminated.
(With inputs from PTI.)