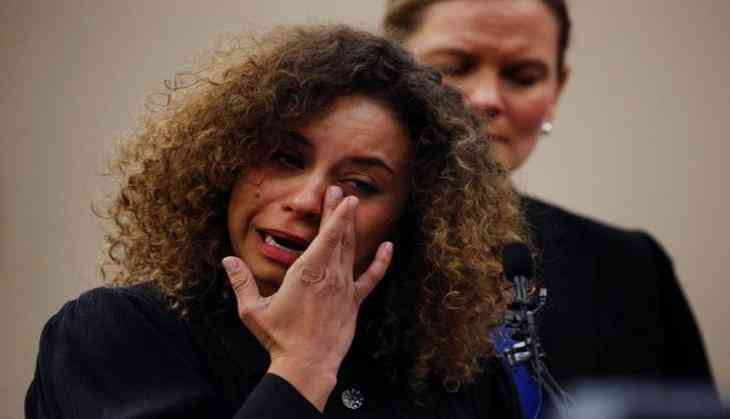 Former gymnast Mattie Larson revealed has she tried to give herself a concussion to avoid Larry Nassar, the USA Gymnastics physician who has pleaded guilty to harassing multiple women sexually.
In her testimony at the hearing of Nassar on Tuesday, Larson detailed horrific experiences that she had with the physician at the Karolyi Ranch in Texas, reports News.com.au.
"I was willing to physically hurt myself to get out of the abuse I received at that ranch. I was taking a bath when I decided to splash water on the floor and bang my head as hard as I could on the tub so it looked like I slipped. I thought injuring myself was the only way I could get out of going to camp." noted Larson.
Larson said of Nassar, "I can't even put into words how much I f***ing hate you."
She said Nassar's abuse started when she competed in her first national competition at the age of 14.
"My injury was very close to my pelvic bone, so when Larry put his fingers in my vagina for the first time, I thought it was some internal treatment," explained Larson.
Larson said Nassar molested her until she retired from the elite team at 19.
She also recounted how during one training camp at the Karolyi Ranch, she injured both ankles. Instead of treating her injuries, Nassar continued to abuse her.
The former gymnast's tear-filled testimony was one of the more than 100 given by girls and women against Nassar.
The victims include gold medallist Simone Biles and other high profile Olympians who have made victim statements at Nassar's sentencing hearing.
Nassar has already been sentenced to 60 years in prison for child pornography crimes. He faces a minimum prison sentence of 25 to 40 years in the molestation case.
--ANI