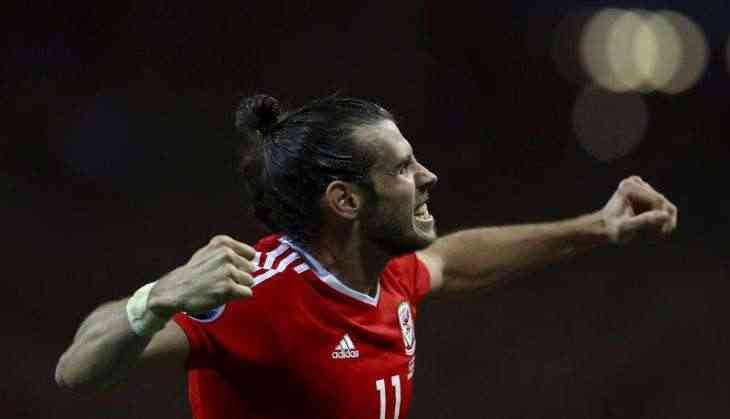 Gareth Bale responds to Mourinho as United look to strengthen squad
Though the Red Devils had a lively transfer window this summer, one big name made it to their squad – Nemanja Matic from fellow Premier League giants, Chealsea. Jose Mourinho opted for Romelu Lukaka from Everton and Victor Lindelof from Benfica. With Zlantan out till December Mourinho needs, if not a stronger, an equally passionate and consistent player. To satiate his quest, he recently expressed his desire for bringing a fourth player before the transfer window wraps up. However, the mission is yet to be accomplished. Though claims are being made that United is engaging in negotiations over a possible re-signing of Zlantan Ibrahimovic, talks of Gareth Bale being linked to the club are also doing rounds.
After singing for Manchester United on July 1, 2016, the Swedish star found the back of the net 17 times and assisted five more till the fateful quarter final where he suffered a ligament injury. His season was cut short by the devastating knee mishap, which has threatened to keep him out until the end of the year, if not for the whole season. Subsequently, the talisman was amicably released after which he chose to stay in England to undergo his rehabilitation at the Red Devil's Carrington complex. The 35-year-old's social media presence gives a sneak peek into his speedy recovery and it looks like he will make a return much sooner than expected.
That however, won't be enough to bring United in the top five, if Mourinho doesn't sign more players. *cue Gareth Bale? Well, according to Diario Gol, Mourinho had a private chat with Real Madrid's president Florentino Perez after the Super Cup clash on Tuesday night. There, Perez apparently told him that Bale is up for sale. However, that might be because Madrid knows he wants to be a talisman for another club – with Ronaldo stopping him from taking the mantle at Bernabeu. The bigger catch here is – Real Madrid will only let him go for £180 million.