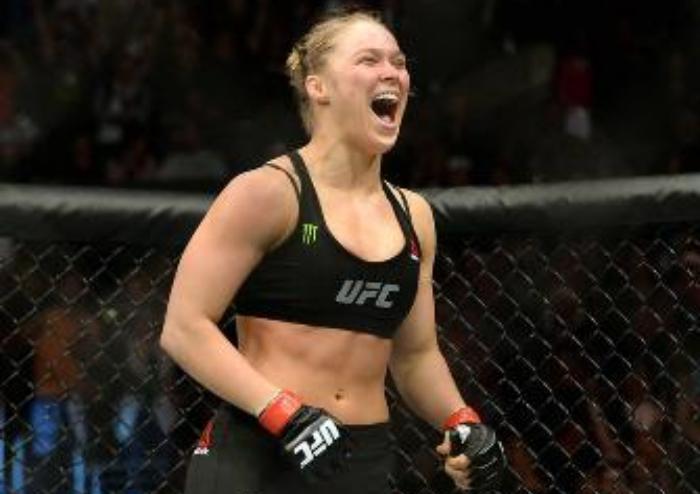 Ronda Rousey is set to make a comeback to the Ultimate Fighting Championship (UFC).
Rousey was famously knocked out by Holly Holm in her last competitive match, losing a fight for the first time in her career.
She suffered severe injuries to her face, which have now appeared to heal.
Former undefeated UFC champion Ronda Rousey is all set to make an official comeback to fighting as she is back in the gym and practicing regularly, according to reports.
It was the first time that the 29-year-old former UFC champion was seen throwing punches and grappling since her crushing loss to Australian fighter Holly Holm back in November, tmz.com reported.
All her injuries have reportedly healed.
Right after the fight with Holly Holm, Rousey said her mouth and teeth suffered so much damage that she speculated that it might be three to six months before she could eat an apple.
ANI