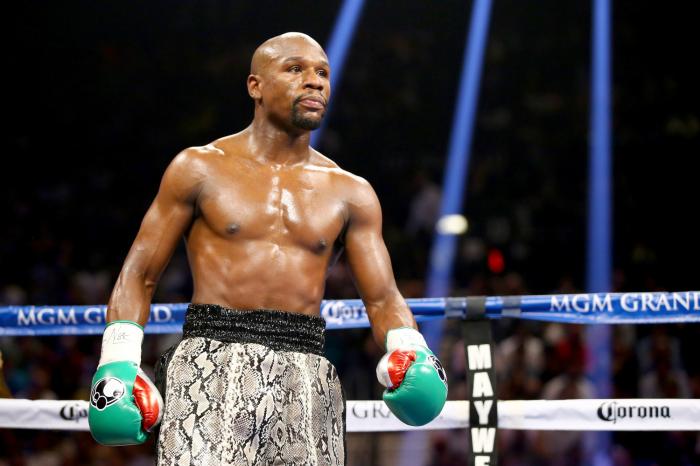 Legendary American boxer Floyd Mayweather has continued his public spat with MMA superstars Conor McGregor and Ronda Rousey by going on a rant on racism in sports, where he makes some harsh comments on the popularity of the two fighters.
The boxer made the comments to FightHype, where he said that the public perception on McGregor and Rousey showed that racism was still prevalent in sports.
'He talks a lot of trash and people praise him for it'
"They say (McGregor) talks a lot of trash and people praise him for it, but when I did it, they say I'm cocky and arrogant. So biased! Like I said before, all I'm saying is this, I ain't racist at all, but I'm telling you racism still exists," Mayweather said.
He also went on to take a potshot at Ronda Rousey by comparing her popularity with that of Laila Ali. "Ronda Rousey, you know, I think she fought somewhere like 11 or 12 fights, which is not a bad thing. Laila Ali went undefeated and was dominating too.
"After Ronda Rousey fought I think 9, 10, 11 fights, it didn't even take that long, she got all types of endorsements, movies, and everything," he added.
Mayweather didn't stop there, and went on to offer a backhanded compliment to Rousey.
"Laila Ali did the same thing in better fashion. Ronda Rousey, she's a good looking woman when she put it on. Laila Ali is a drop-dead gorgeous woman; I mean a naturally beautiful woman and can kick ass, but you never heard (the media) saying when she had I think somewhere around 10, 11, 12 fights that she was the baddest woman to ever fight on the planet," he commented.
Neither McGregor nor Rousey have responded to the comments yet.