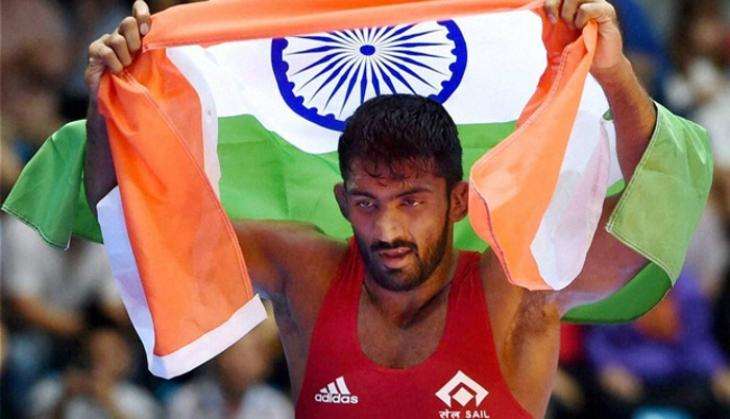 Wrestler Yogeshwar Dutt took to Twitter to say that he wanted Besik Kudukhov's family to keep the 2012 London Olympics silver medal that was offered to him.
Russian wrestler Kudukhov died in a car accident a year after he won silver in the 60-kg freestyle event in London. According to reports, Dutt, who won bronze in the event, was upgraded after a doping sample from Kudukhov tested positive in a re-testing by the IOC.
In a tweet on 31 August, Yogeshwar said:
आज सुबह पता चला की मेरा olympic medal upgrade हो कर Silver medal हो गया है। ये मेडल भी देशवासियों को समर्पित हैं🇮🇳 pic.twitter.com/S6qxNHW9Po

— Yogeshwar Dutt (@DuttYogi) August 30, 2016
अगर हो सके तो ये मेडल उन्ही के पास रहने दिया जाए। उनके परिवार के लिए भी सम्मानपूर्ण होगा। मेरे लिए मानवीय संवेदना सर्वोपरि है।

— Yogeshwar Dutt (@DuttYogi) August 31, 2016
Dutt said that he respects the feats of the four-time world champion and two-time Olympic medalist and that he would rather see Kudukhov's family keep the medal than be upgraded. He said it was unfortunate that the IOC's re-testing had revealed that Kudukhov had taken performance enhancing drugs during the London Games.
Besik Kudukhov शानदार पहलवान थे। उनका मृत्यु के पश्चात dope test में fail हो जाना दुखद हैं। मैं खिलाड़ी के रूप में उनका सम्मान करता हूँ।

— Yogeshwar Dutt (@DuttYogi) August 31, 2016