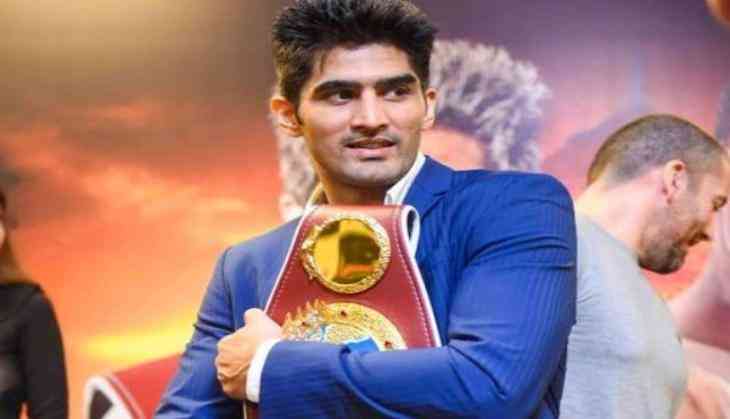 Boxer Vijender Singh on Saturday defeated China's Zulpikar Maimaitiali in the unified WBO Asia Pacific and Oriental Super Middleweight title, maintaining his unbeaten streak.
However, he returned the title saying "I don't want this title because I don't want tension at the border (between India and China)"
Singh beat Maimaitiali by unanimous decision to win his second title and also his nine consecutive bout.
Speaking about the much-awaited encounter, Vijender had earlier trolled his opponent and said that he would try to finish the bout as soon as possible as "Chinese product don't last long".
Vijender, who remained unbeaten since his debut in professional boxing, has also fought eight bouts, last one being against former world number one boxer Francis Cheka from Tanzania where he defended his title.
Vijender clinched his first title in July 2016 against Kerry Hope of Australia, becoming the WBO Asia Pacific Super Middleweight Champion. He has 30 rounds under his belt, which gives him a slight edge over his opponent, who has fought 24 rounds till now.
-ANI