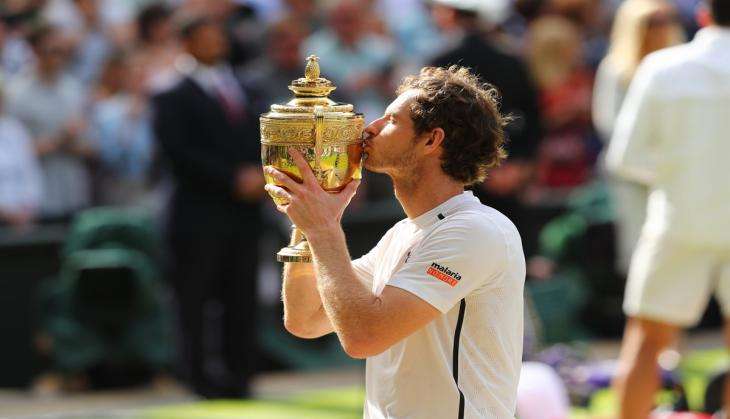 After ending his three-year drought of a Grand Slam title with a straight-game win over Canada's Milos Raonic at Wimbledon 2016 this weekend, world number two Andy Murray has said that he believes his best tennis is yet to come.
Murray displayed a rich vein of form as he brushed aside the sixth seeded Canadian opponent 6-4, 7-6(3), 7-6(2) in the summit showdown to clinch his third Wimbledon title.
After suffering painful defeats in eight of his previous ten Grand Slam finals, the Briton is now eyeing to use the Wimbledon victory as a ladder to success.
Murray described the last three months as the best period of his career while adding he hopes to claim many more victories in the coming future,Sport24 reported.
The 29-year-old has managed to reach the finals of Australian Open and French Open before losing the title at the hands of world number one Novak Djokovic.
While Djokovic is showing no sign of vulnerability despite his shocking third-round exit in Wimbledon, Roger Federer and Rafael Nadal have been struggling with injuries and consistency.
Murray said although he had been playing against the three best players of all time, he is aiming to find ways to establish himself as the sport's preeminent force.
With the victory, Murray has also become the first Briton to win multiple Wimbledon singles titles since Fred Perry in 1935.
--ANI