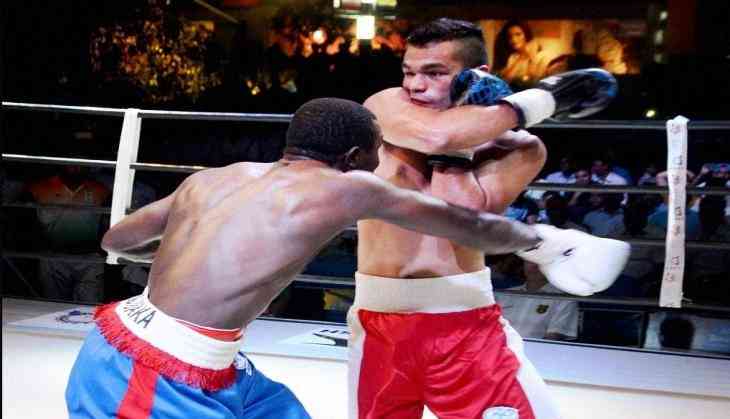 The boxer of India Vikas Krishan Yadav who was born on 10 February 1992 in Bhiwani district of Haryana was left disappointed in both London Olympics 2012 and Rio Olympics 2016.
Vikas Yadav started professional boxing at the age of 10. First, for learning the skills in Boxing, he joined Bhiwani Boxing Club later he started his training at the Army Sports Institute of Pune.
Vikas belongs to Hisar district of Haryana, he was born in Singhwa Khas village. Vikas's father Krishan Kumar Yadav is working in the Electricity department. In the year 1994, Vikas shifted from Hissar to Bhiwani with his family.
Vikas created a buzz in the boxing world by winning the gold medal in the year 2010 Asian Youth Boxing Championship that was held in Tehran, it was Yadav's first international medal. Just after Tehran, the boxer won the Bronze medal in the Summer Youth Olympic games in 2010. The tournament was held in Singapore. Vikas became Youth Olympics Bronze medalist after getting defeated by Evaldas Petrauskas of Lithuania.
1- Vikas won gold medal in the 2010 Asian Youth Boxing Championship
2- Vikas Yadav won Bronze medal in Summer Youth Olympic games in 2010
3- Vikas Yadav won gold in the Youth World Amateur Boxing Championships
4- Vikas won Bronze medal in Asian games 2014
5- In 2015 Asian games Championship Vikas won Silver medal