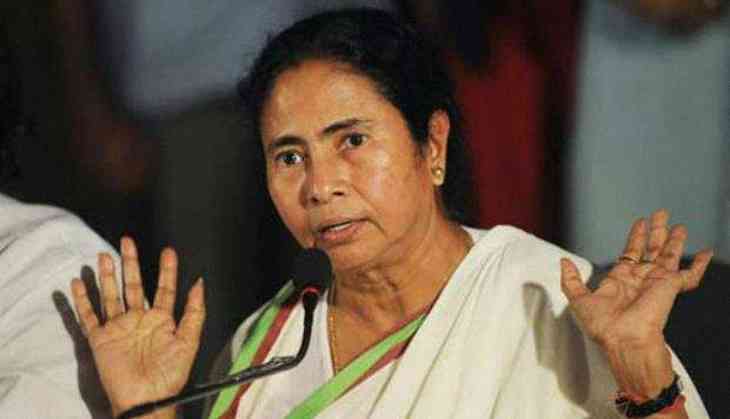 West Bengal Chief Minister and Trinamool Congress chief Mamata Banerjee slammed Prime Minister Narendra Modi over his 'Tolabaazi' remark against her party and said 'if I am a tolabaaz, you're drenched in the blood of people.'
In an election campaign for the national polls, PM Modi had termed Banerjee-led TMC with T-3--- "triple T -- Trinamool, Tolabaazi, Tax".
Responding to his remark, Banerjee said "People who lay down their lives for the country, they should be respected. Yesterday, you called Rajiv Gandhi corrupted Prime Minister. Today you are calling me 'tolabaaz'. If I am a tolabaaz, what are you? What are you? Your entire body - from head to feet - is drenched in the blood of people. Only riots, only riots and only riots." West Bengal CM Mamata Banerjee was speaking at a rally in Bishnupur, 130 km from Kolkata.
PM Narendra Modi's 'Bhrashtachari No.1' or 'corrupt No.1' remark against late PM Rajiv Gandhi has irked massive controversy. After his comment on Rajiv, son Rahul—who is national president of Congress has sent him 'love-and-hug' in a responsive to his derogatory remark.
Earlier, PM Modi has accused Banerjee of not returning his call over review meeting after Cyclone Fani and had said: "Speedbreaker Didi tried to do politics over the Cyclone Fani issue and rejected his calls twice."
Responding to Modi's accusation Mamata Banerjee said that asking for a meeting was all drama for publicity and sympathy.
"How dare you call for a meeting with the chief secretary and senior officials without the CM. Don't do this drama in Bengal. Mr Expiry PM, you are not worthy of (being) PM. We don't want your sympathy," Banerjee said.
Also read: EC rejects Smriti Irani's claim of booth capturing by Congress in Amethi; terms it 'baseless'