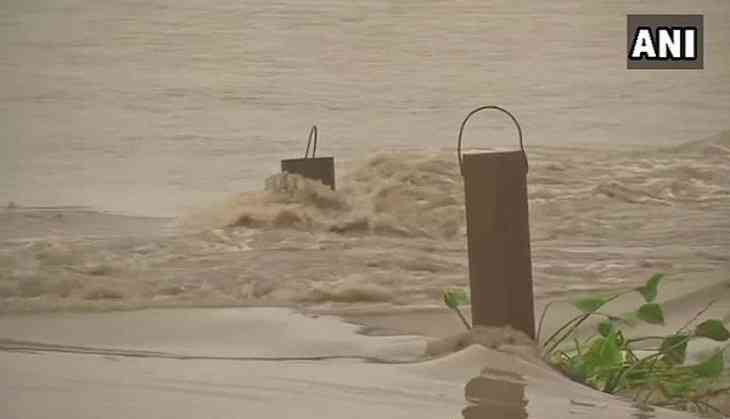 The Indian Railways on Tuesday announced that the rail traffic over old Yamuna Bridge 'Loha Pul' has been temporarily suspended as the water level reached around 204.83-meter mark.
Due to the closure of the Yamuna Bridge, at least two passenger trains have been cancelled while 19 trains have been terminated. Meanwhile, 17 trains have been diverted after water level crossed the danger mark.
Reflecting on the same, East Delhi District Magistrate, K Mahesh told ANI, "At 9 am, the water level of Yamuna river was 206.03 m, much above the danger mark of 204.83 m. Discharge of water from Hathini Kund Barrage was 24,992 cusecs today, it was about 5 lakh cusecs on 28 July. Hopefully, the water level will dip if rainfall doesn't take place."
Due to less availability of shelter homes, families residing near old Yamuna Bridge in the national capital are allegedly forced to stay on roads as they were evacuated from their homes after the water level of the river crossed the danger mark.
(ANI)