Namit Hans
| Updated on: 20 August 2015, 16:48 IST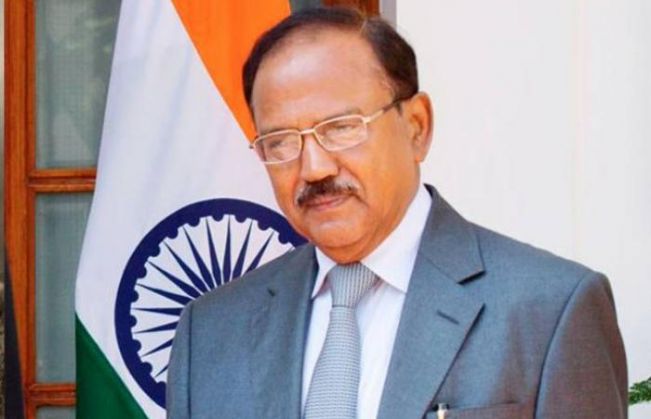 Just a few days ahead of the Indo-Pak NSA talks on 23 August, the Pakistan High Commission invited separatist Hurriyat leaders including Syed Ali Shah Geelani and chairperson Mirwaiz Umer Farooq to meet Pakistan's National Security Advisor Sartaz Aziz during his stay in Delhi. The Hurriyat leaders have accepted Pakistan's invitation.
This stirred the Indian authorities and the Hurriyat leaders were put under house arrest on 20 August, but were later released. However, opposition parties like the Congress have been demanding that the BJP government should call off the NSA talks with Pakistan, as 'terror and talks' cannot go together.
Veteran BJP leader Yashwant Sinha, on 17 August, also stated that the talks should be called off. However, the talks should continue irrespective of the arrival of the Hurriyat leaders for a few reasons.
India enjoys the upper hand
India recently captured a terrorist who was involved in the Udhampur terror attacks and it is confirmed that he comes from Pakistan. The GPS instruments found on the bodies of the terrorists who attacked Gurdaspur police station also indicated that they had come from Pakistan. Therefore, India has an upper hand in the NSA talks as it can strongly take up the issue of terrorism with Pakistan.
To strengthen the relationship
Last year, India had cancelled talks between foreign officials of both the nations after Pakistan's High Commissioner held a meeting with Hurriyat leaders. If India decides to take a similar step this time, it might lead to a deterioration of the relationship between the two the countries. The NSA talks are a good opportunity to strengthen cross-border ties.
Tackle problem of terrorism and ceasefire violation
There has been an escalation in instances of ceasefire violation on the border with both countries accusing each other of initiating the attacks. Complaints have also been made to the United Nations, but there is no respite in sight. The NSA talks are primarily being held to discuss terrorism and border security issues, and thus, at this point of time, it is important that India goes forward with the talks.
To normalise the situation
The bilateral relations between the two countries have been sour since leaders from both the nations started making controversial statements about each other. BJP minister of state Rajyavardhan Singh Rathore, after India attacked Naga insurgents in Myanmar, said that India had sent a message to all countries, including Pakistan. "We will strike at a place and at a time of our choosing," he had said. Pakistan replied to the comment by saying that their country was not Myanmar and India should not think of undertaking any such adventure. NSA talks are a must so that the situation is normalised.