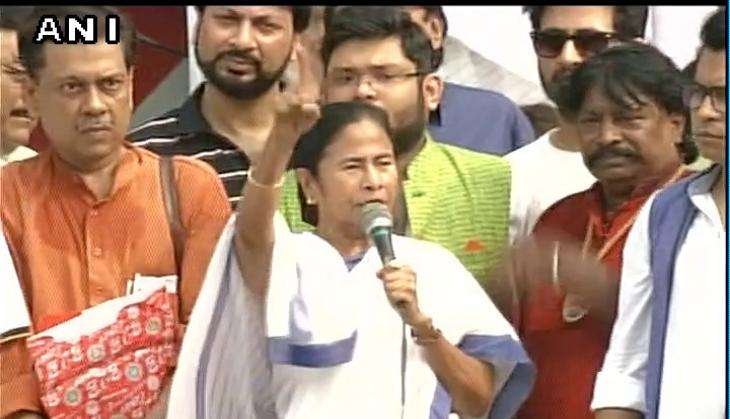 The Opposition parties, united together, nationwide are holding a protest against the Central government over the demonetisation initiative which has caused a severe cash crunch across the country and responsible for the demise of several people.
Mamata Banerjee-led TMC on 28 November called for a bandh in Kolkata to protest against the demonetisation, urging the government to take its decision back.
Demanding the rollback of demonetisation, West Bengal Chief Minister Mamata Banerjee said, "Today, I am taking a pledge, whether I die or live I will remove PM Modi from Indian politics,"
Today, I am taking pledge that either I'll die or live but will remove PM Modi from Indian politics: Mamata Banerjee pic.twitter.com/UIvZz5FOOG

— ANI (@ANI_news) November 28, 2016
Mamata also criticised the government for "acting like God" and said, "Bazaar, cinema, Jatra (theatre) - everything got affected, but he (the Prime Minister) didn't care about common people."
However, PM Modi, few days back, supporting his demonetisation move said that the people who are worrying more and wanting the government to reverse its initiative are the people who have the most amount of black money.