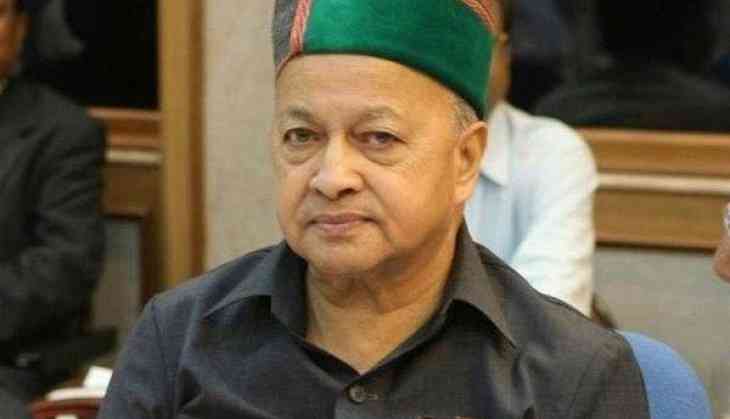 Virbhadra Singh appears before ED in money laundering case (ANI)
Himachal Pradesh Chief Minister Virbhadra Singh today appeared before the Enforcement Directorate (ED) in New Delhi in connection with a money laundering case registered against him and others.

The agency had summoned Singh in order to record his statement in the case and to confront him with some documents it has seized and recovered in disproportionate assets case.

The Himachal Chief Minister, last week, had also sent a communication to the agency stating his reasons for not being able to appear before it all this while and had sought a new date from it, after which the new summons were issued for today.

The Enforcement Directorate had yesterday refused to give any assurance in the Delhi High Court that it will not arrest Singh when he appears before it.

The submission was made before Justice R.K. Gauba by the Enforcement Directorate during the hearing of Singh's plea for quashing of the money laundering proceedings against him.

The Enforcement Directorate's summons have come close on the heels of filing of a charge sheet by the CBI against Mr Singh, his wife and others for allegedly amassing assets worth around Rs. 10 crore disproportionate to their known sources of income.

The agency had summoned Singh earlier also, but then he had excused himself stating he had official commitments.

The Enforcement Directorate has already questioned his wife Pratibha and son Vikramaditya in connection with the case.

It had filed a case under the anti-money laundering law against the Himachal Pradesh chief minister, his family members and others after taking cognisance of a complaint filed by the Central Bureau of Investigation (CBI) in this regard in September 2015.
-ANI