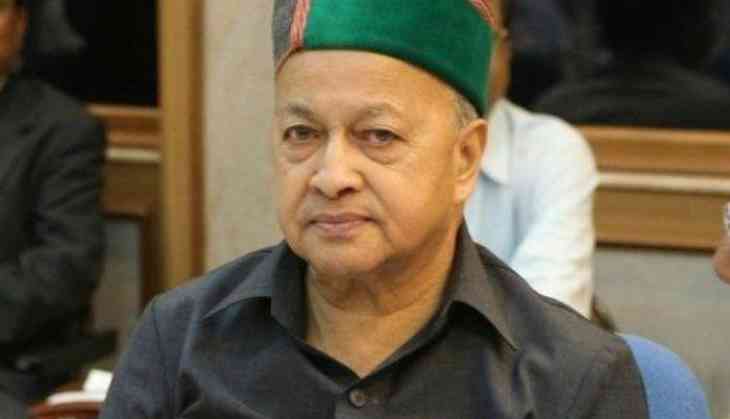 As the Enforcement Directorate (ED) moved to attach property worth Rs. 28 crores in connection with a disproportionate assets case linked to him, Himachal Pradesh Chief Minister Virbhadra Singh on 5 April, 2017 accused Finance Minister Arun Jaitley of indulging in political vendetta."It is a political vendetta, and I have no hesitation in saying that Finance Minister Arun Jatiley is behind it, because he is a friend of former chief minister Prem Kumar Dhumal and his son Anurag Thakur," Singh told ANI.
"He went to the extent of abusing his position and going out of the way to influence officers at all levels to fix me up. I know that other agencies are under pressure," he added.
On 3 April, 2017, the ED attached a farmhouse worth Rs. 28 crores belonging to the chief minister. It has been alleged that the property was bought by routing funds through shell companies.
This came days after the Central Bureau of Investigation (CBI) filed a charge sheet against Singh and his wife Pratibha and seven other accused persons, charging them with amassing assets worth Rs.10.3 crores between May, 2009 and June, 2012, when he was the union steel minister.
Meanwhile, Singh on 5 April, 2017 filed an appeal in the Supreme Court challenging the court's order which had refused to quash the First Information Report (FIR).
Last week, the Delhi High Court had refused to grant a stay on the proceedings initiated by the ED against him.
The Enforcement Directorate had in 2016 registered a money laundering case against Virbhadra Singh and others under provisions of Prevention of Money Laundering Act ( PMLA) after taking cognisance of a criminal complaint filed by the CBI in this regard.
-ANI